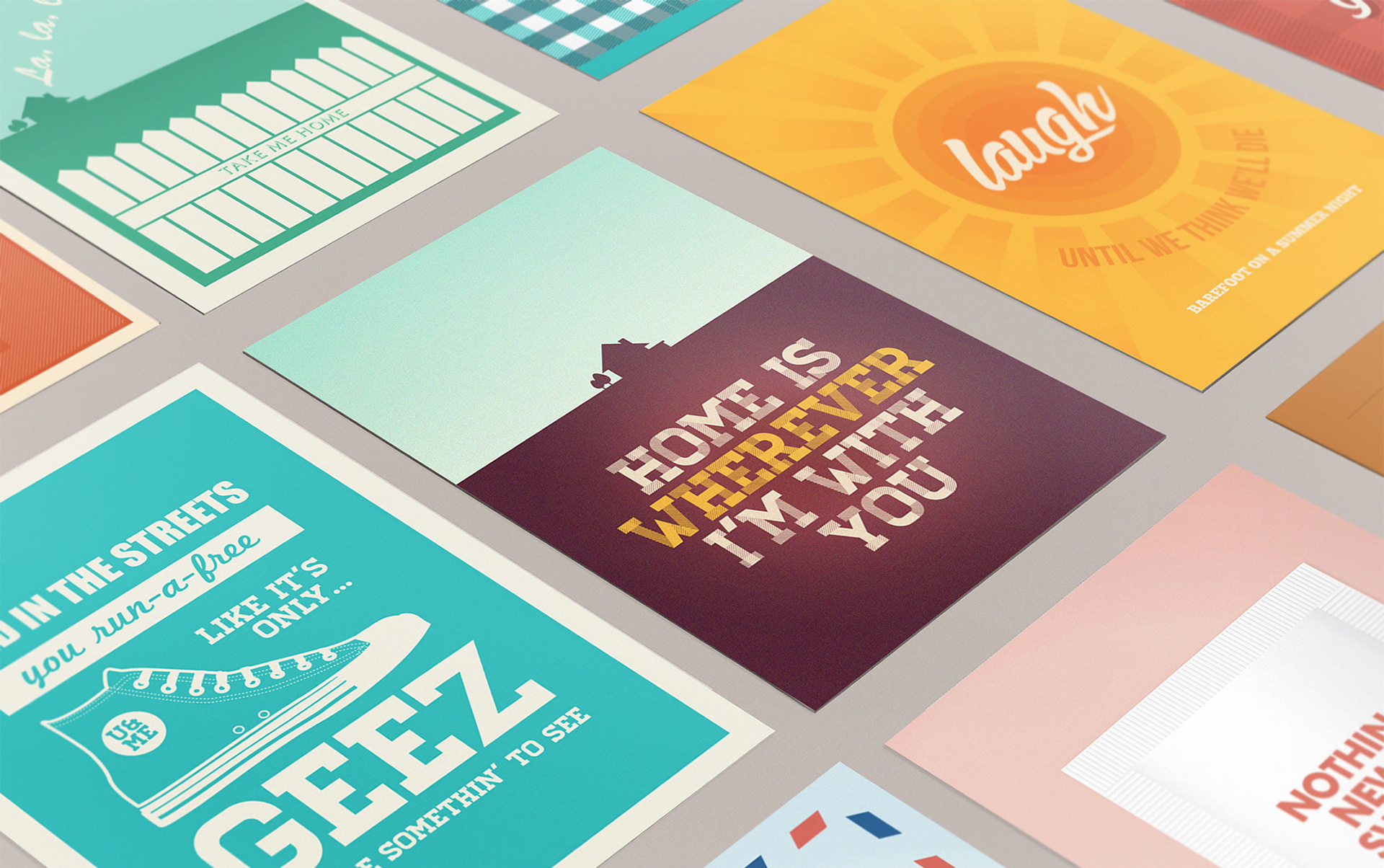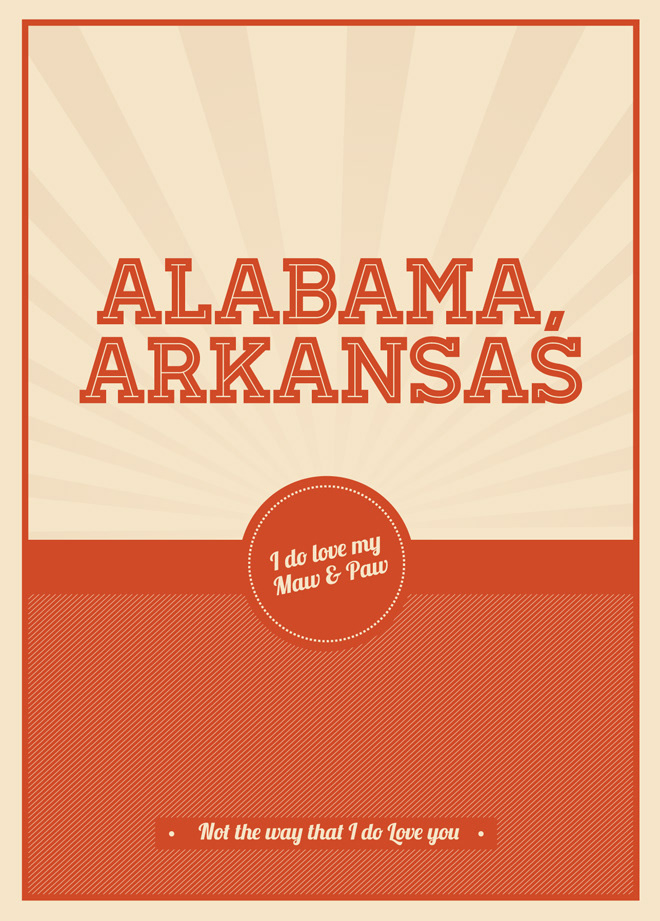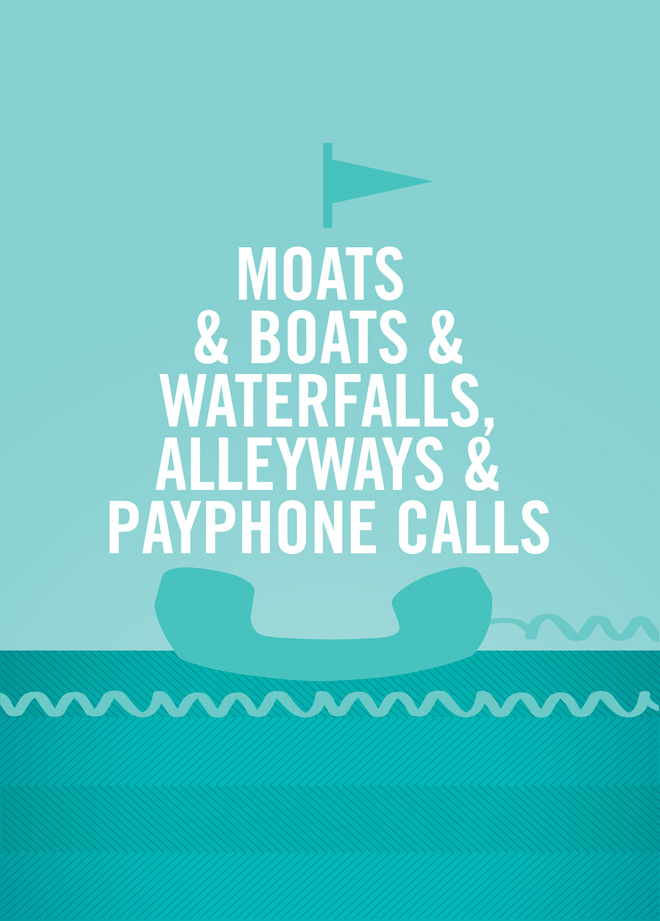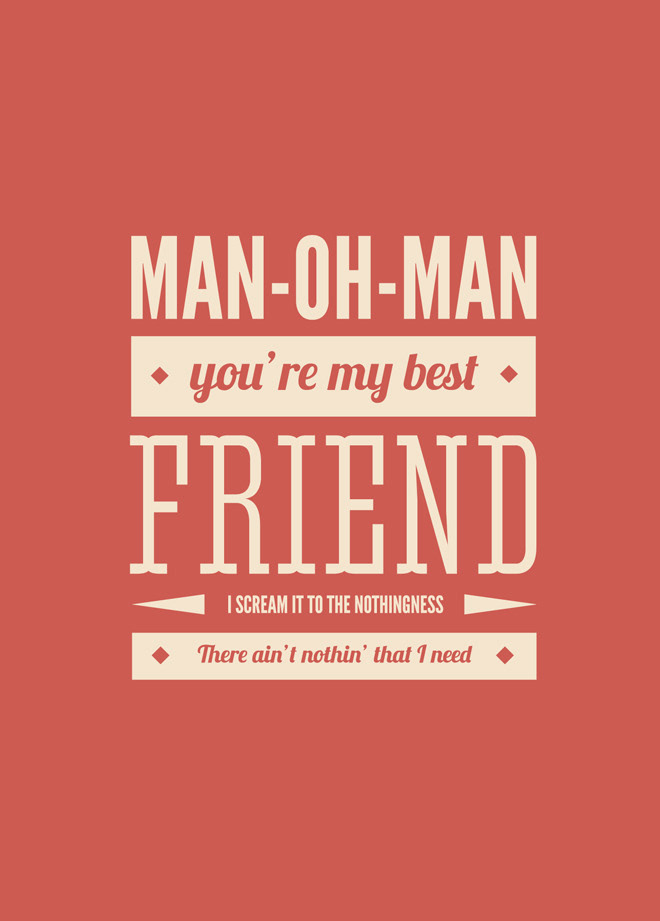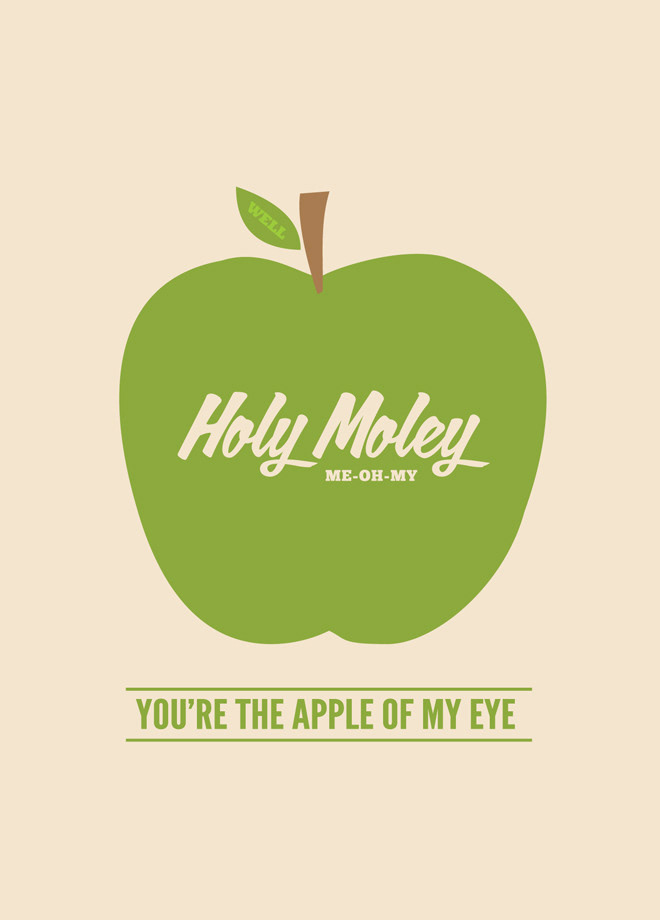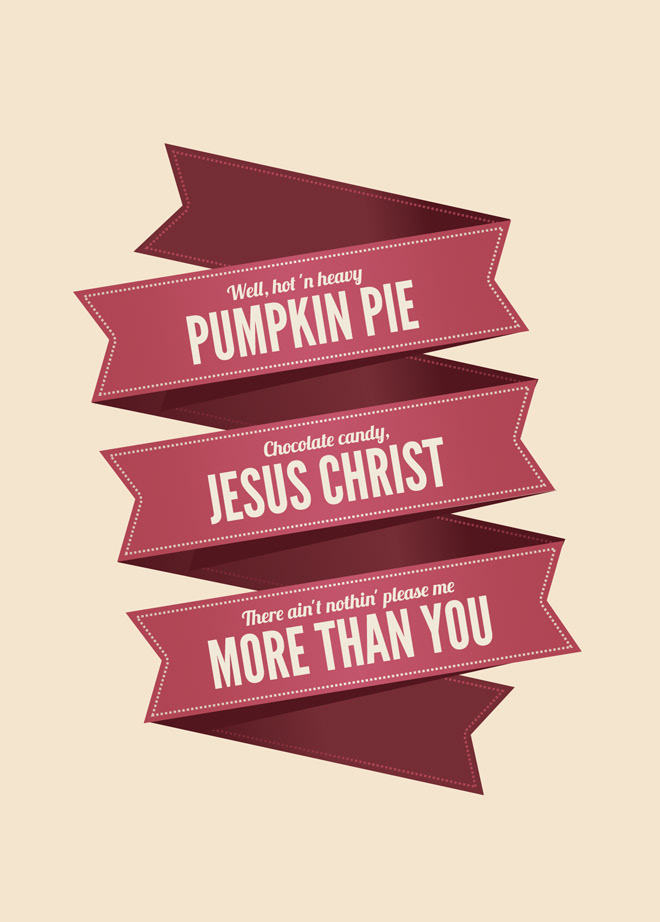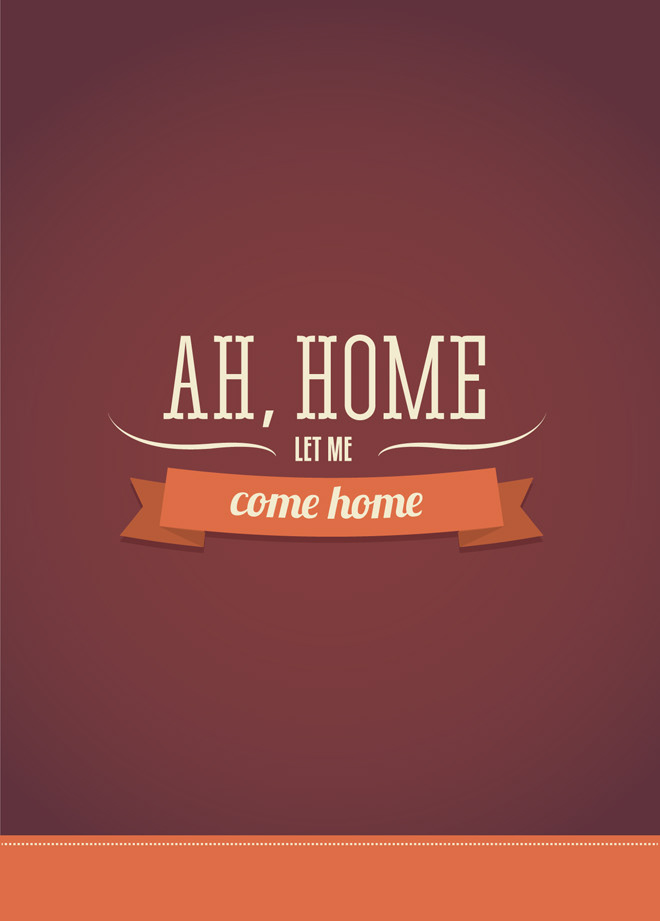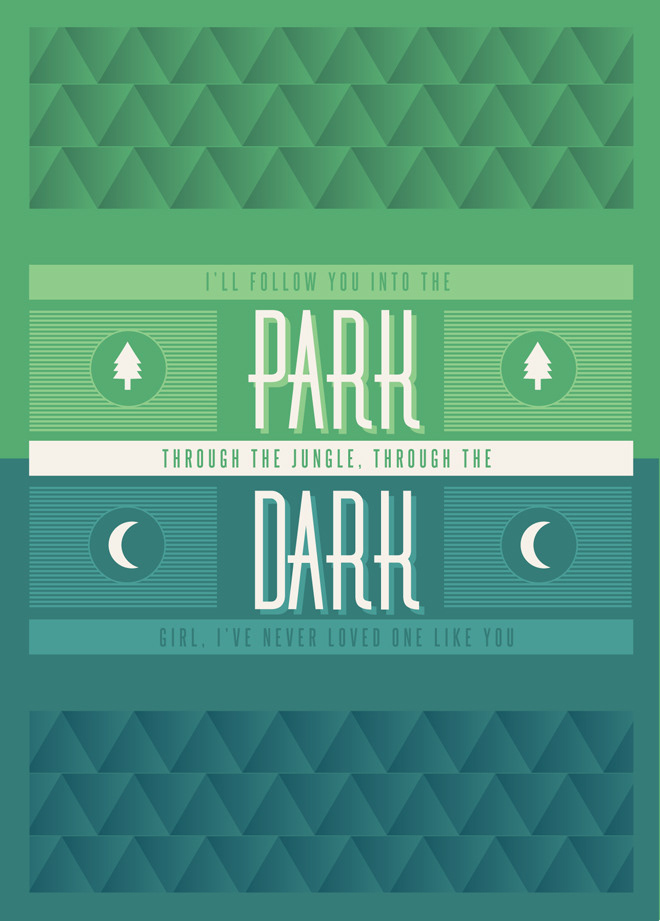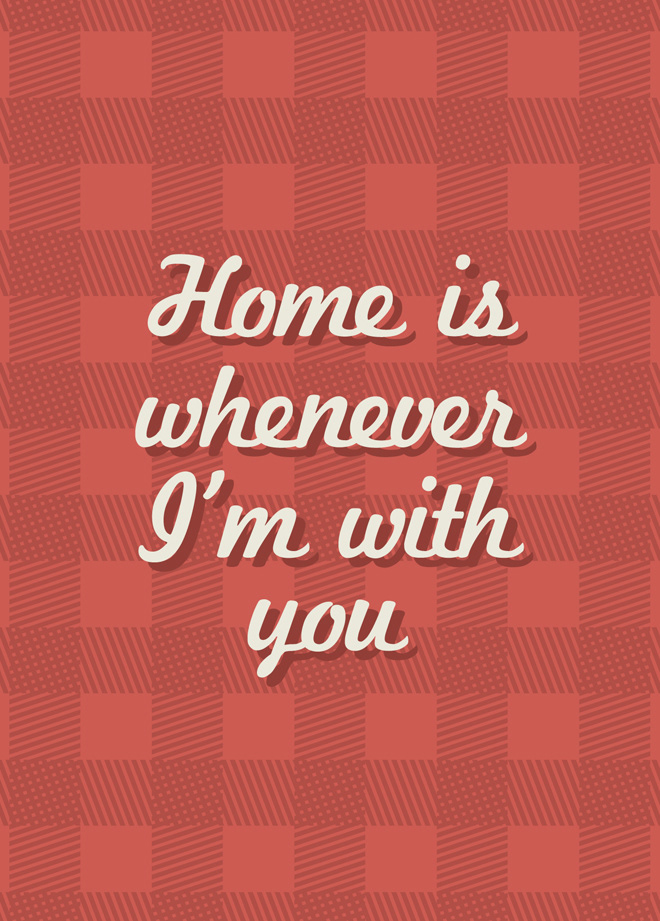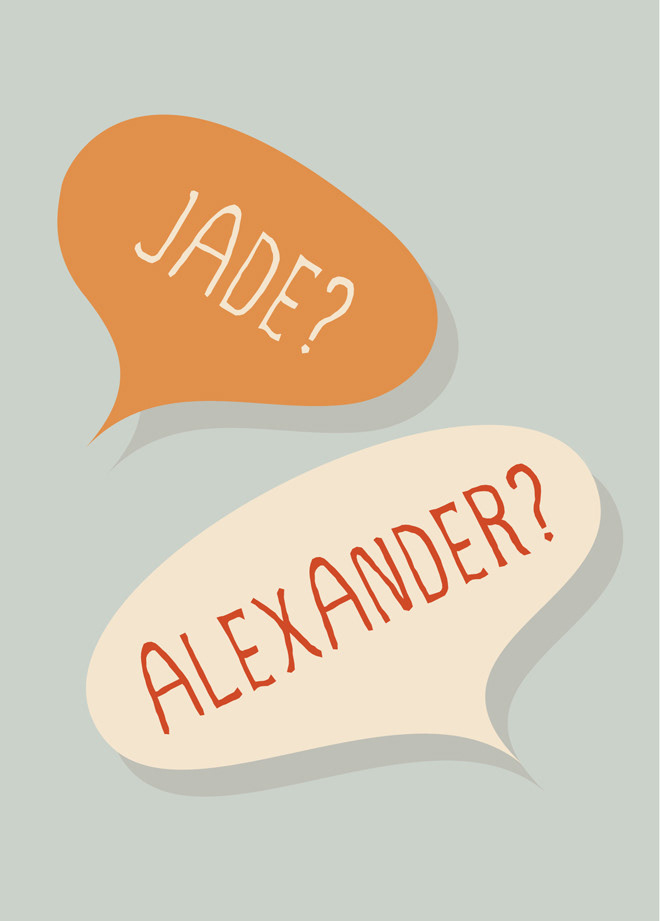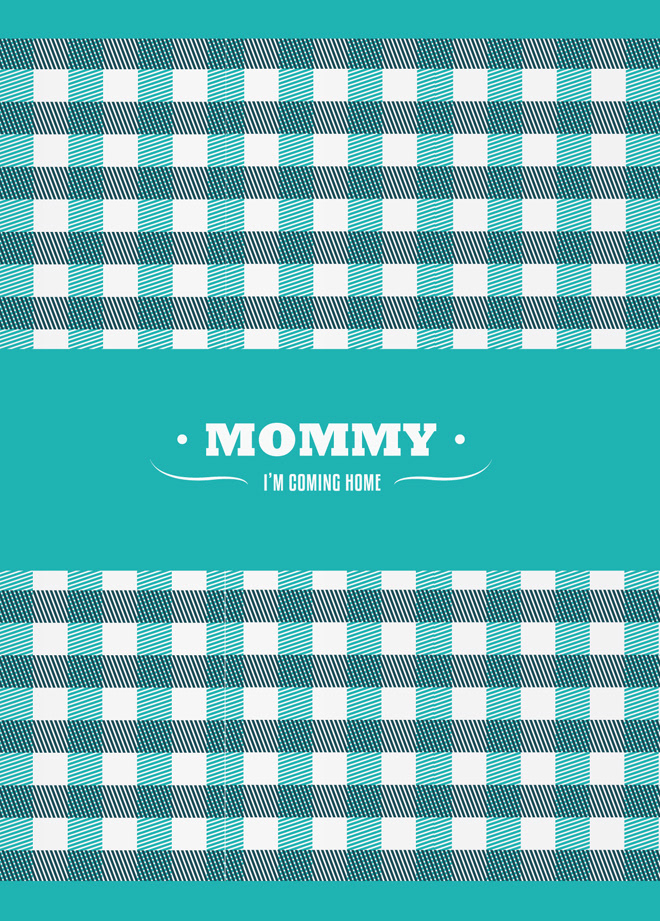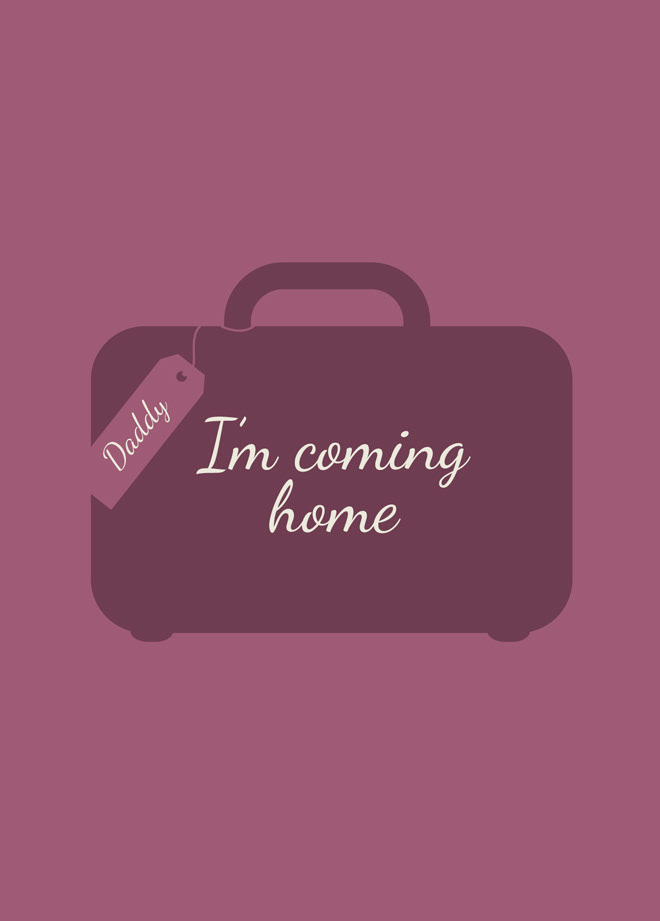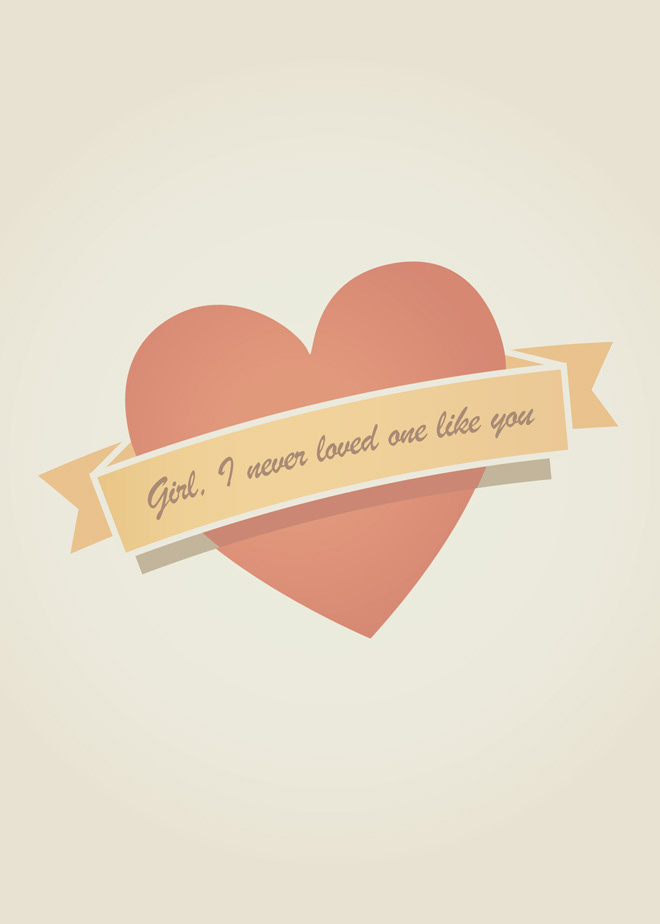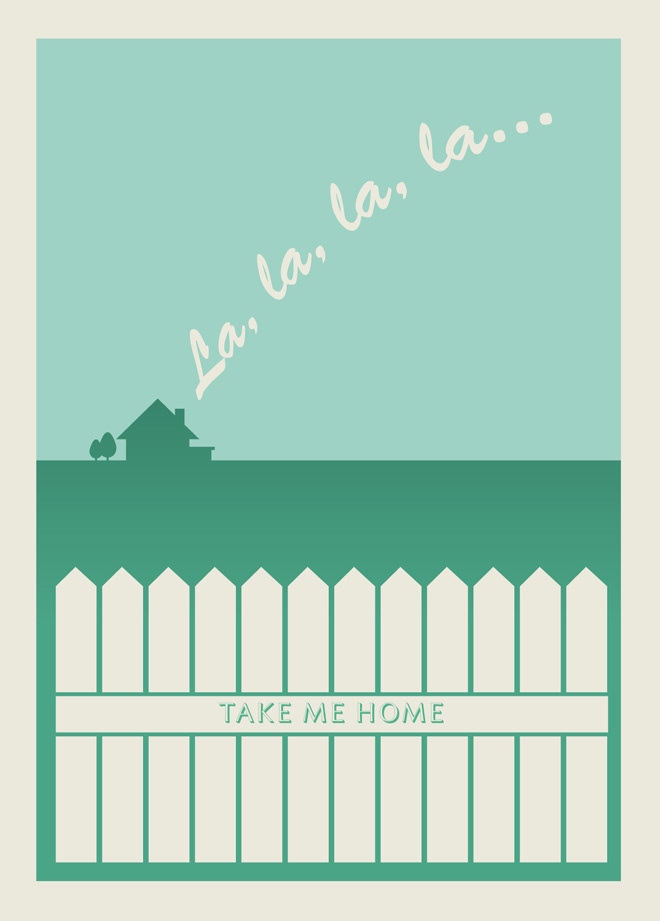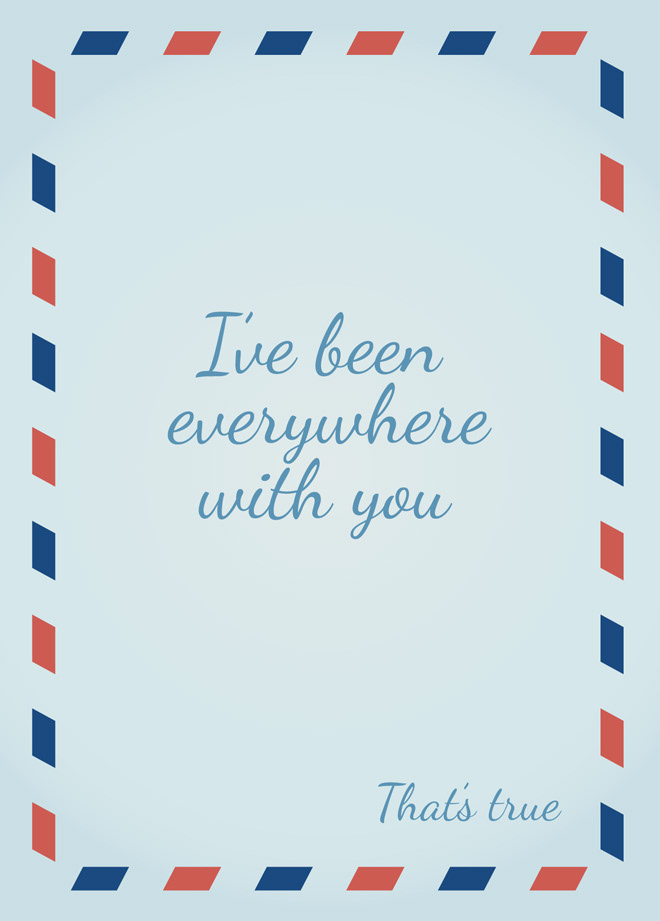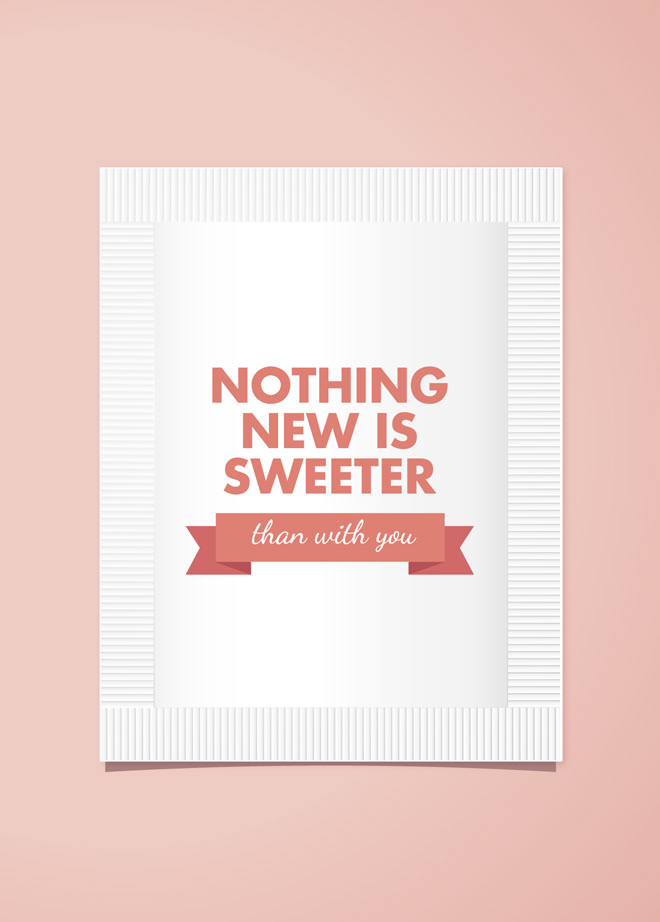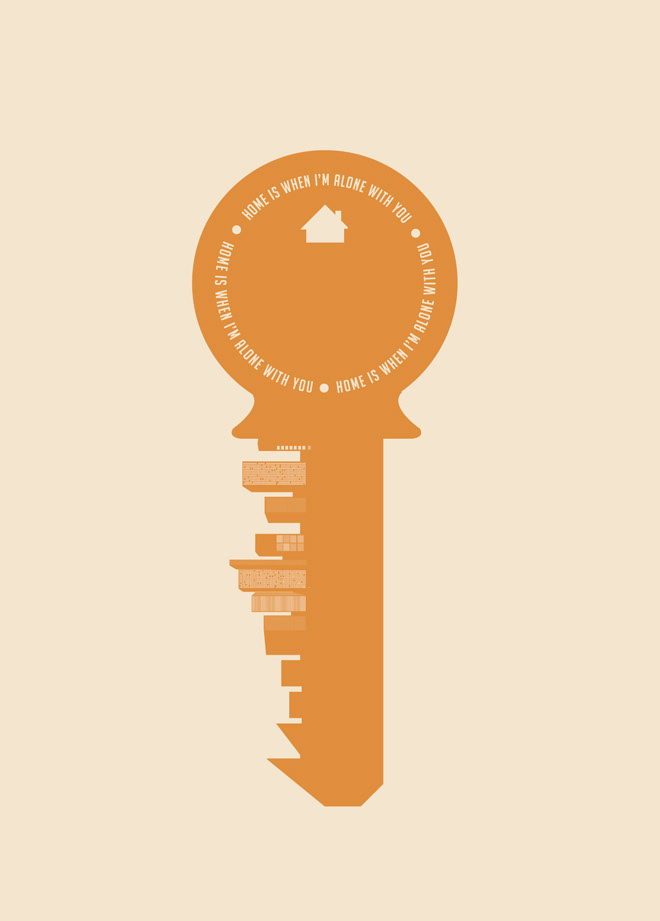 My brother was getting married, and as a gift I wanted to design a poster, personal to them, for their new home.
As he'd proposed at an Edward Sharpe & The Magnetic Zeros gig – in the middle of their favourite song 'Home' – I had the idea of creating the poster around the lyric "Home is wherever I'm with you".
Bit by bit, I began breaking up the song's lyrics – trying a few of the other lines – thinking that these would only be the 'back-up' posters. Soon I'd illustrated half of the song. I then decided that the best gift would be – not just the one lyric – but the whole song. And so, after several months of whittling down countless options, I was finally able to collate my favourites in a series of twenty personalised postcards.