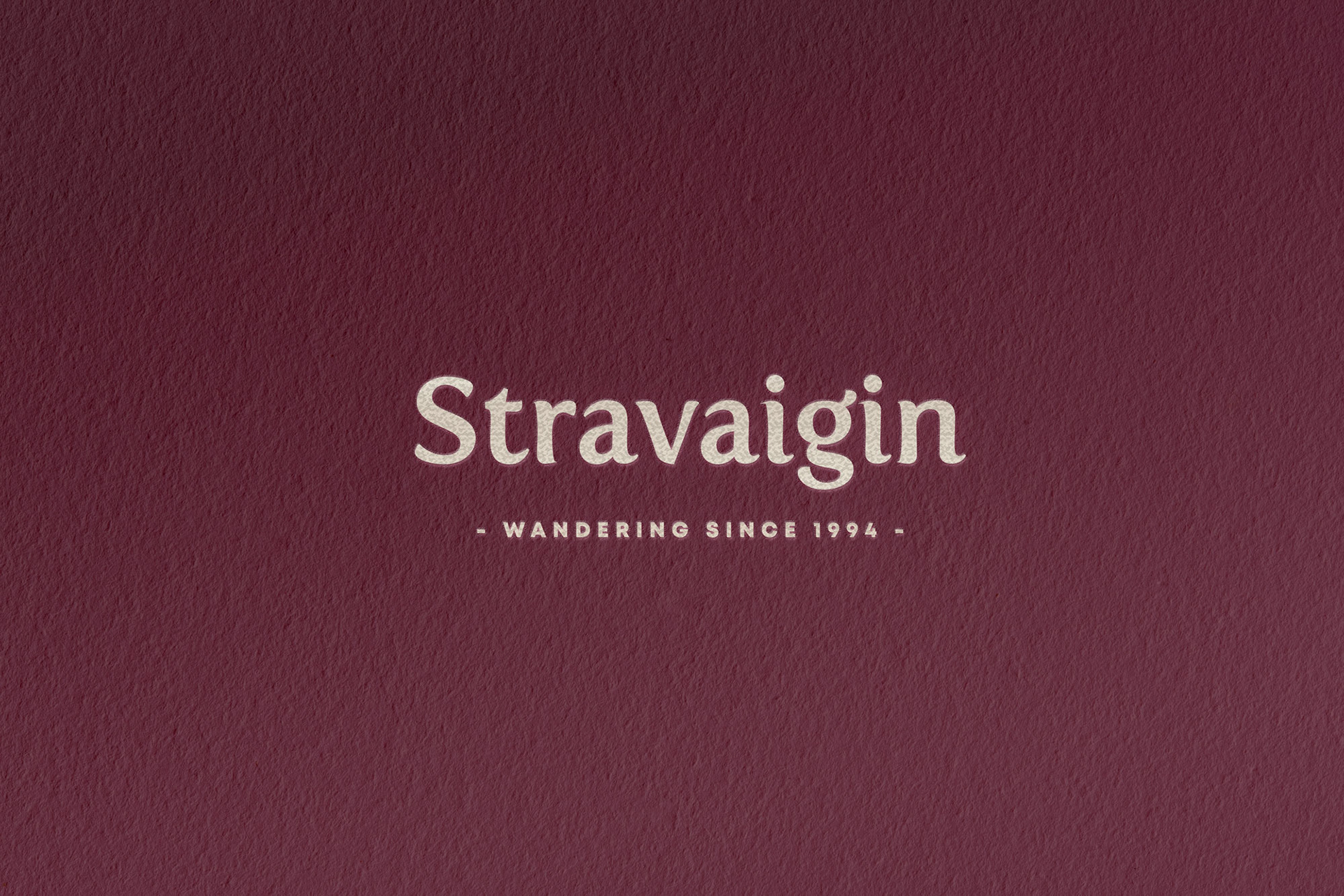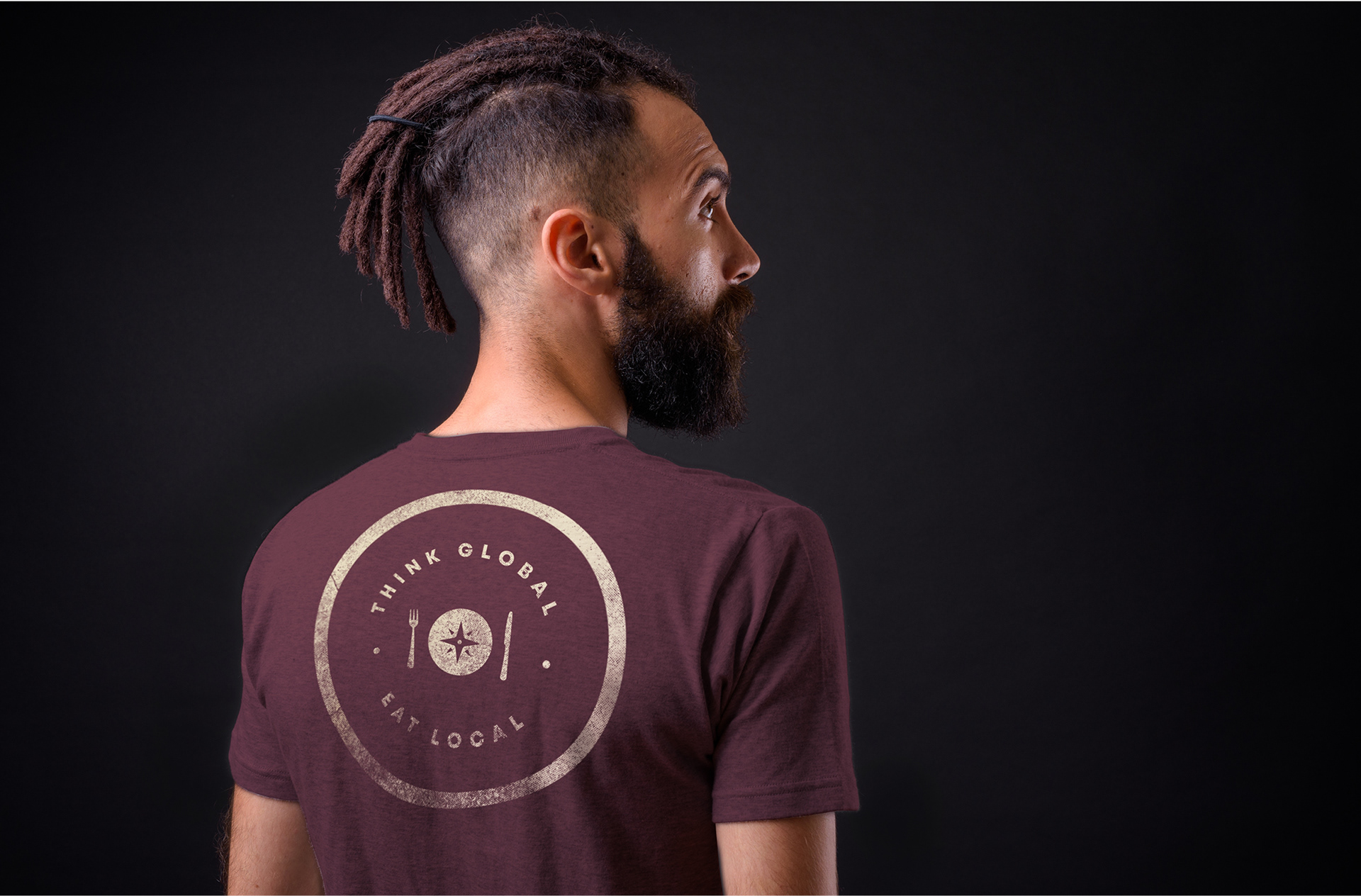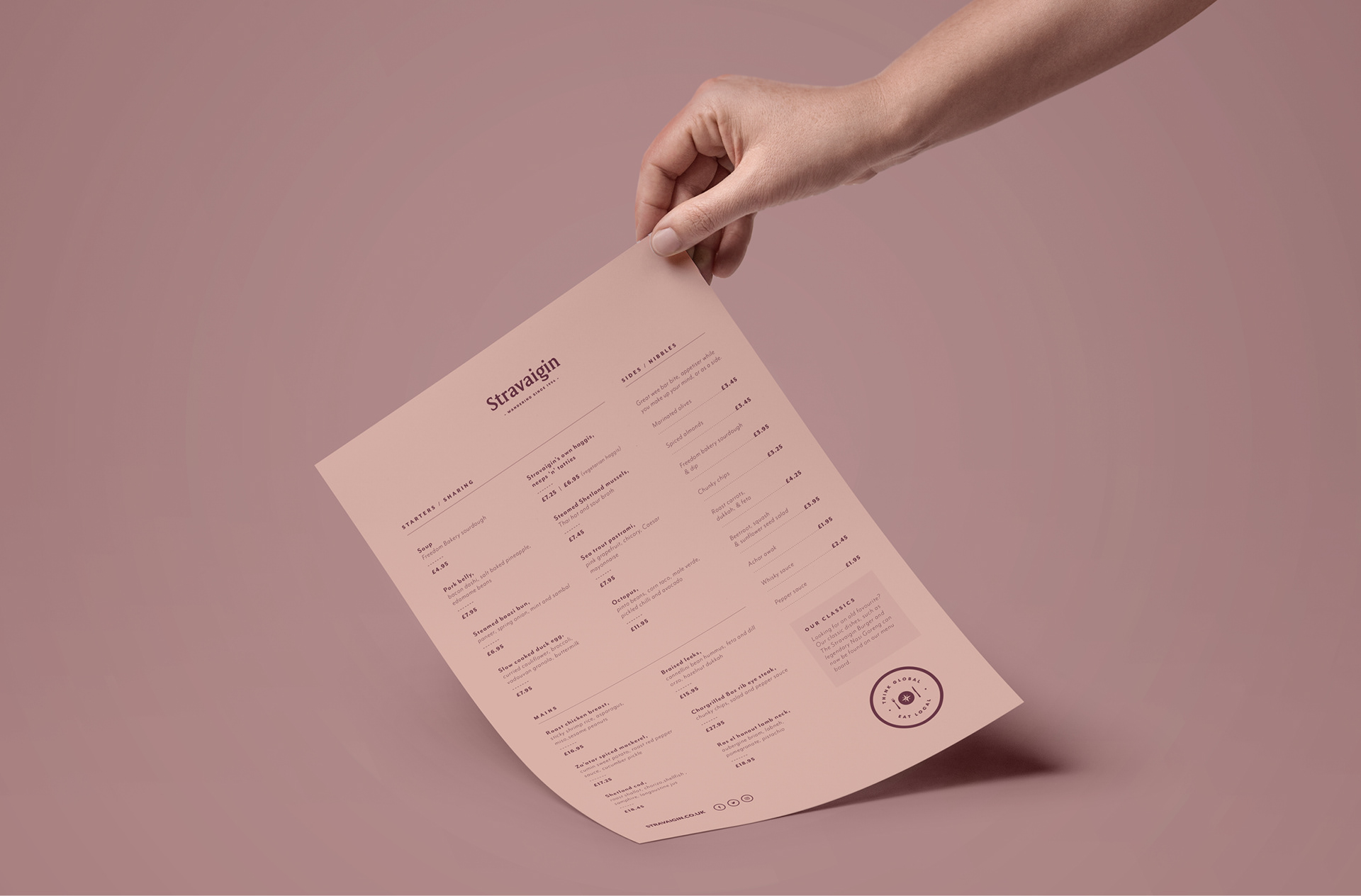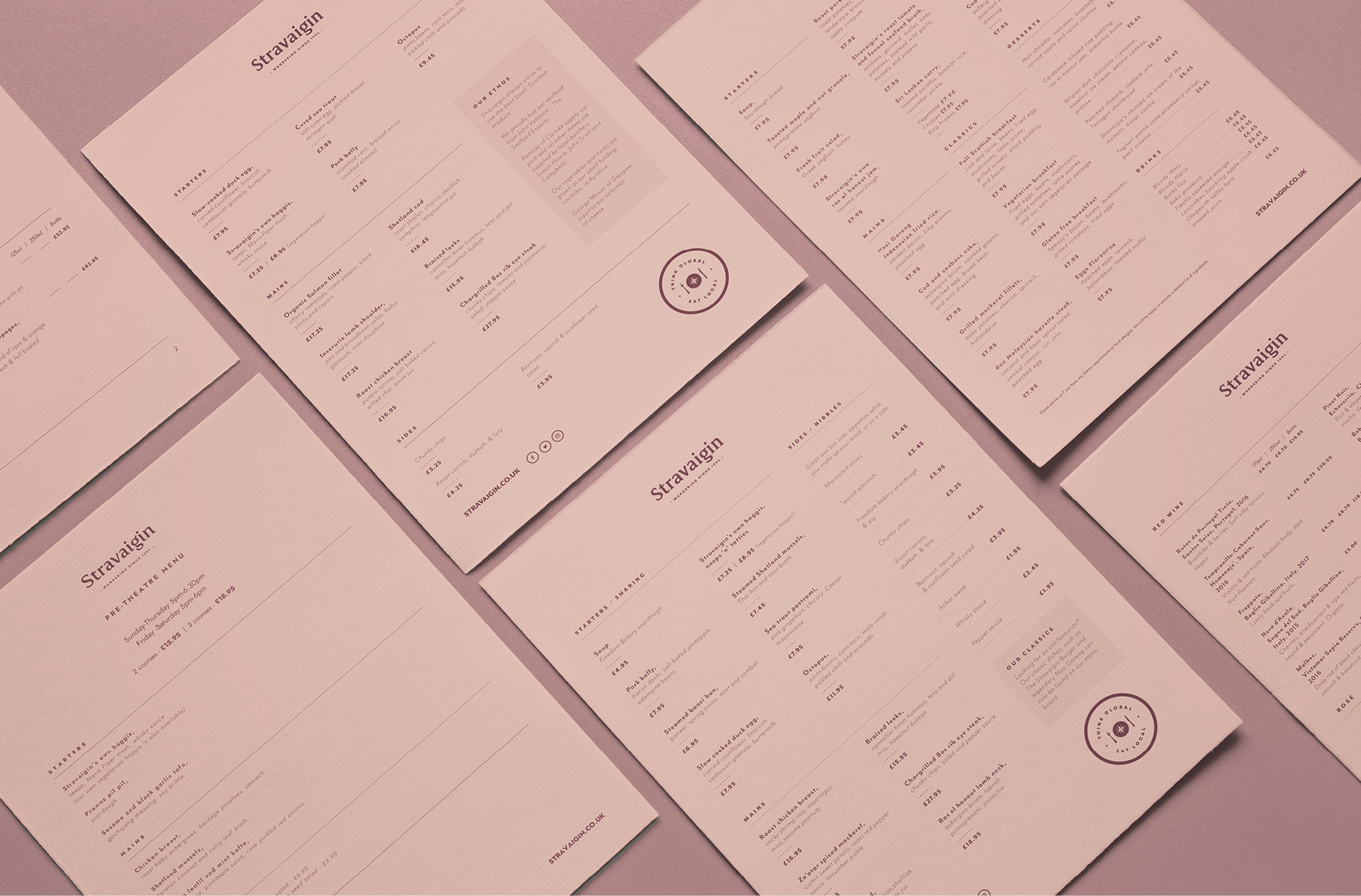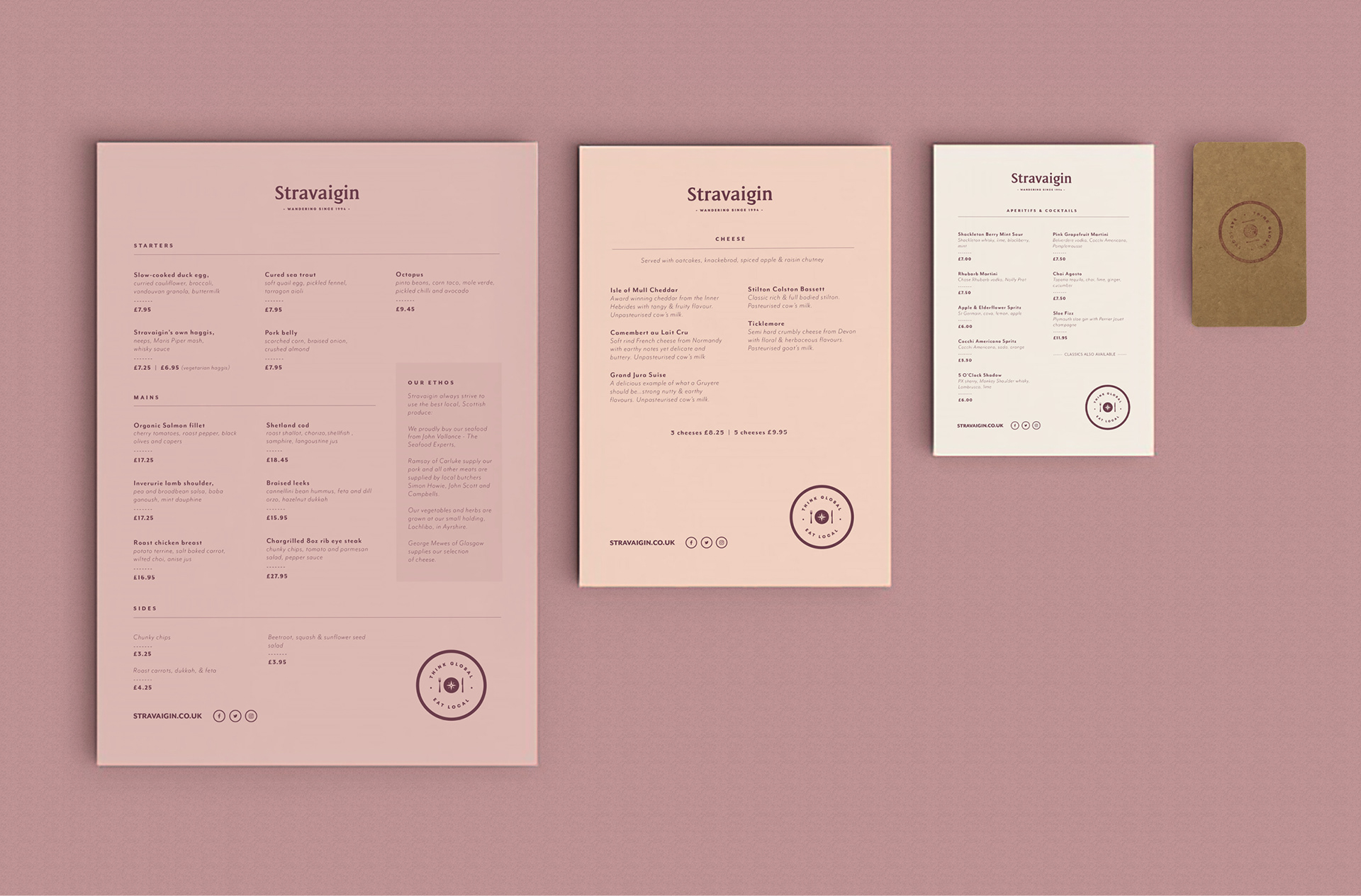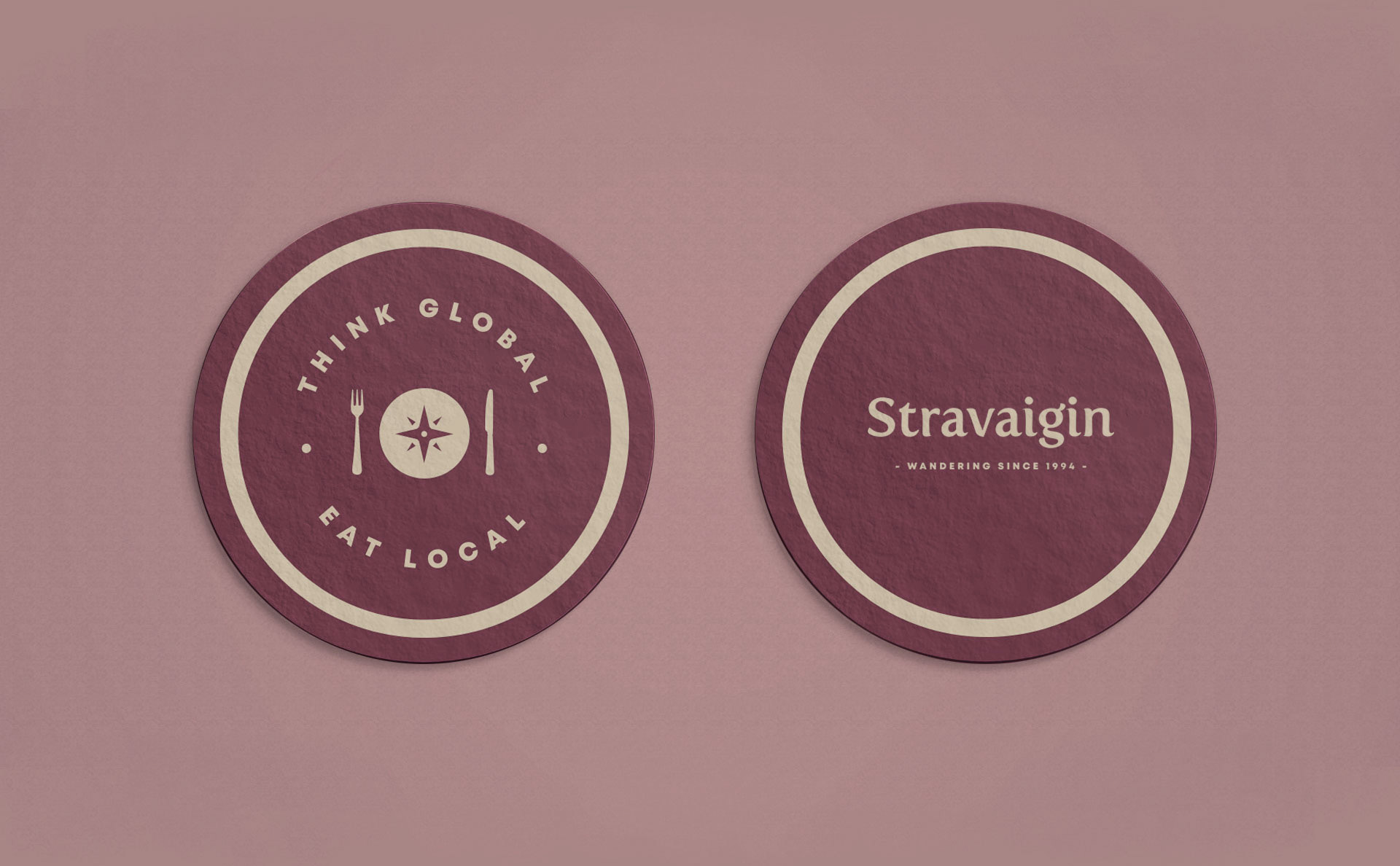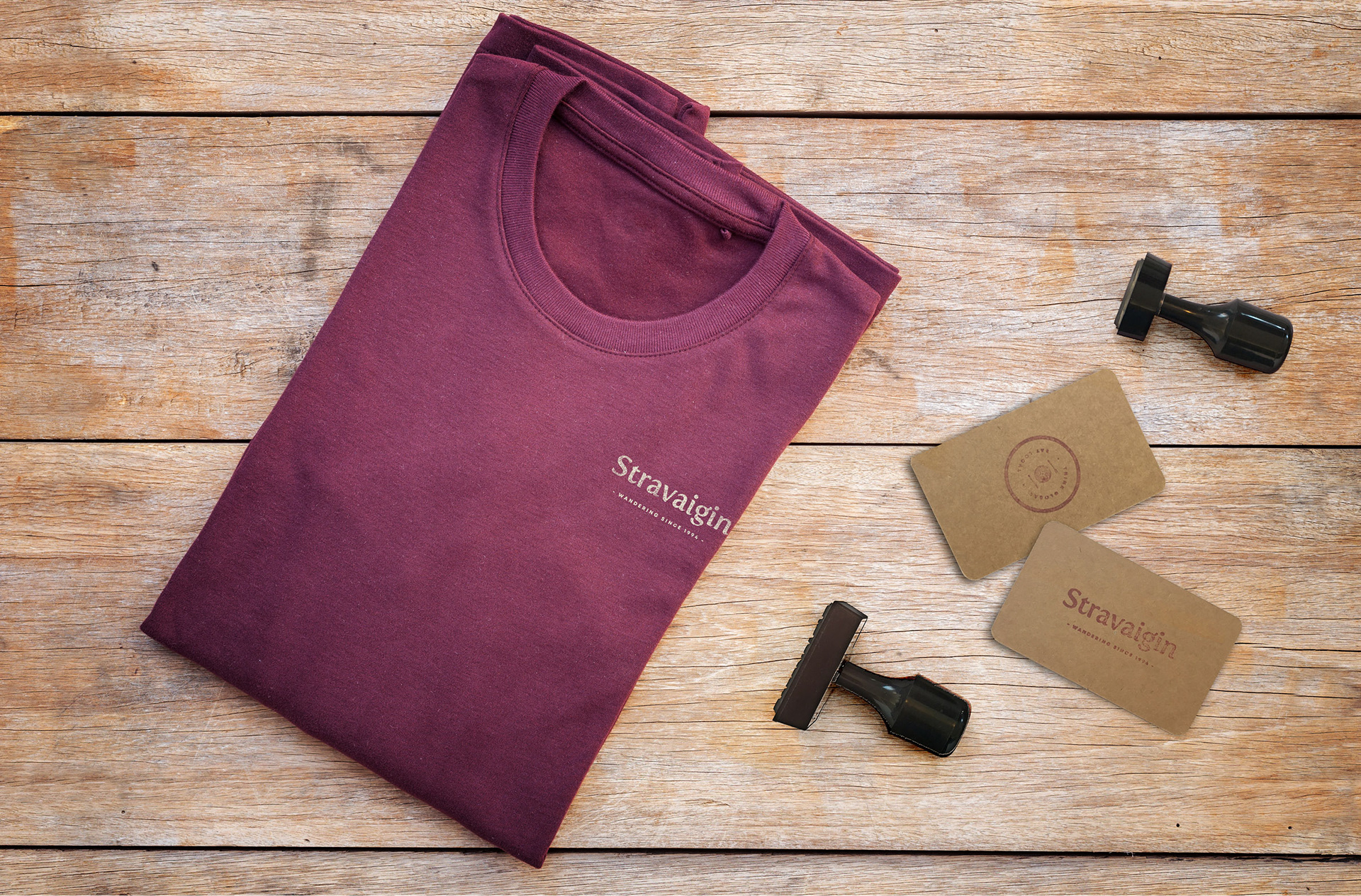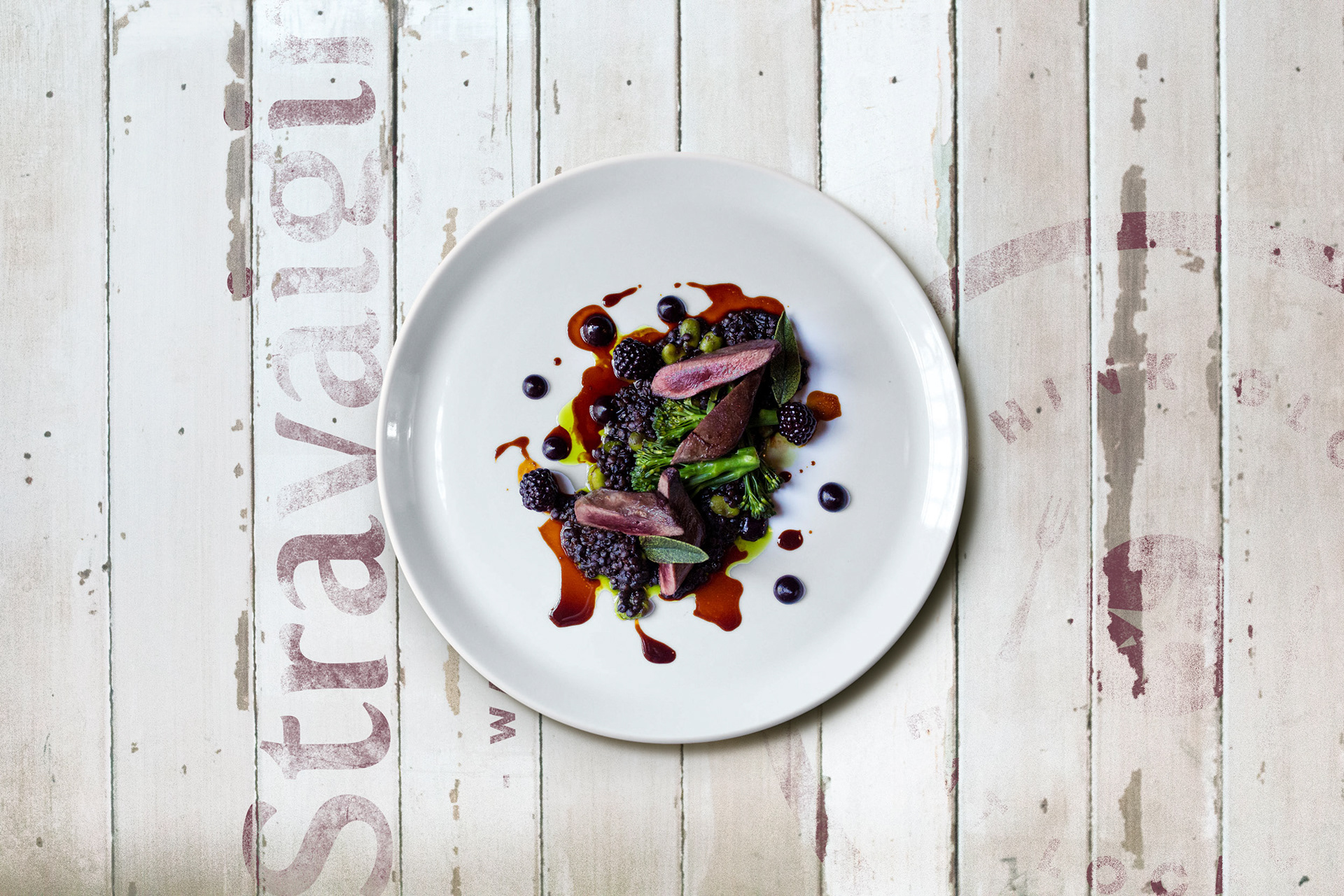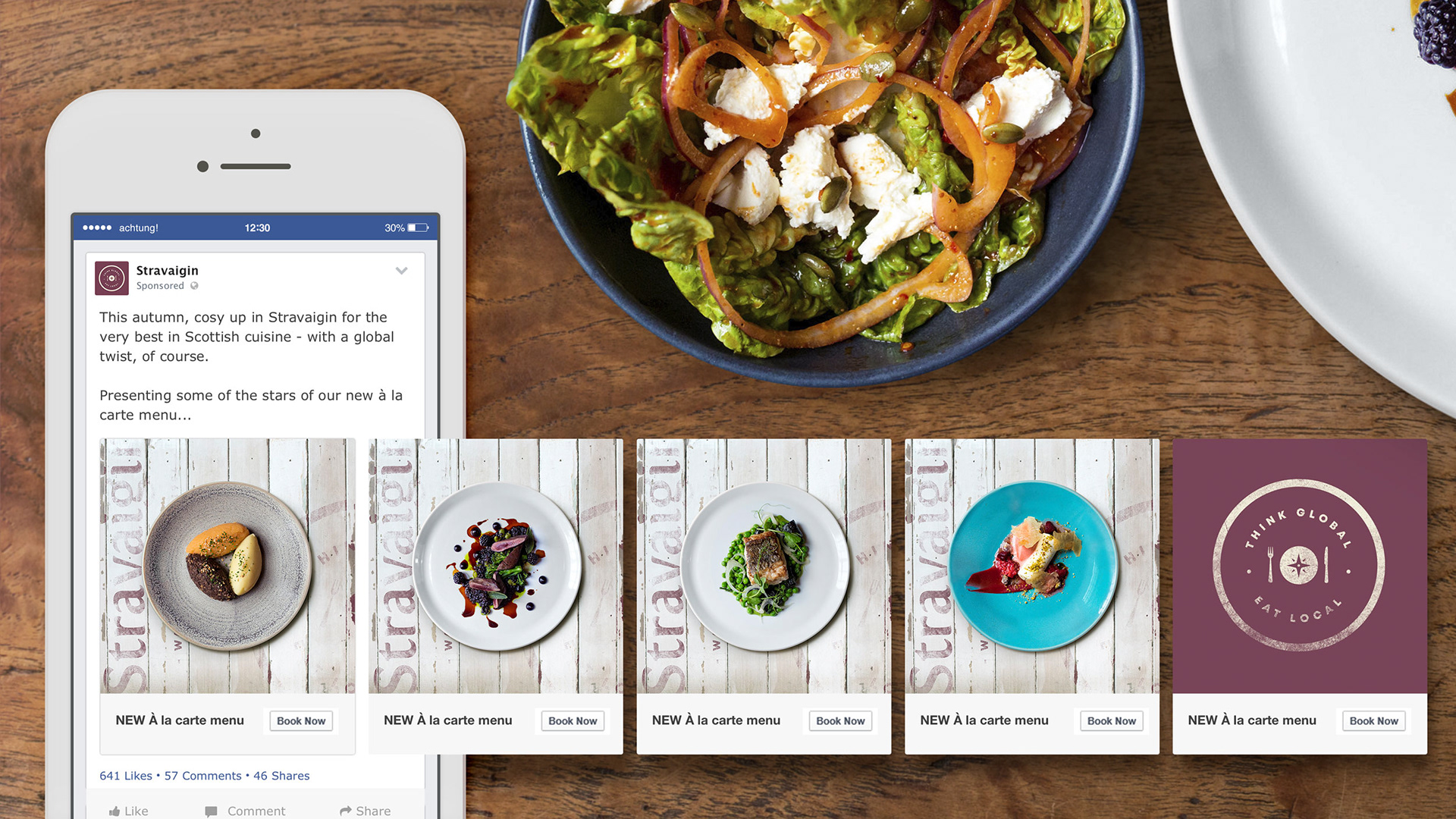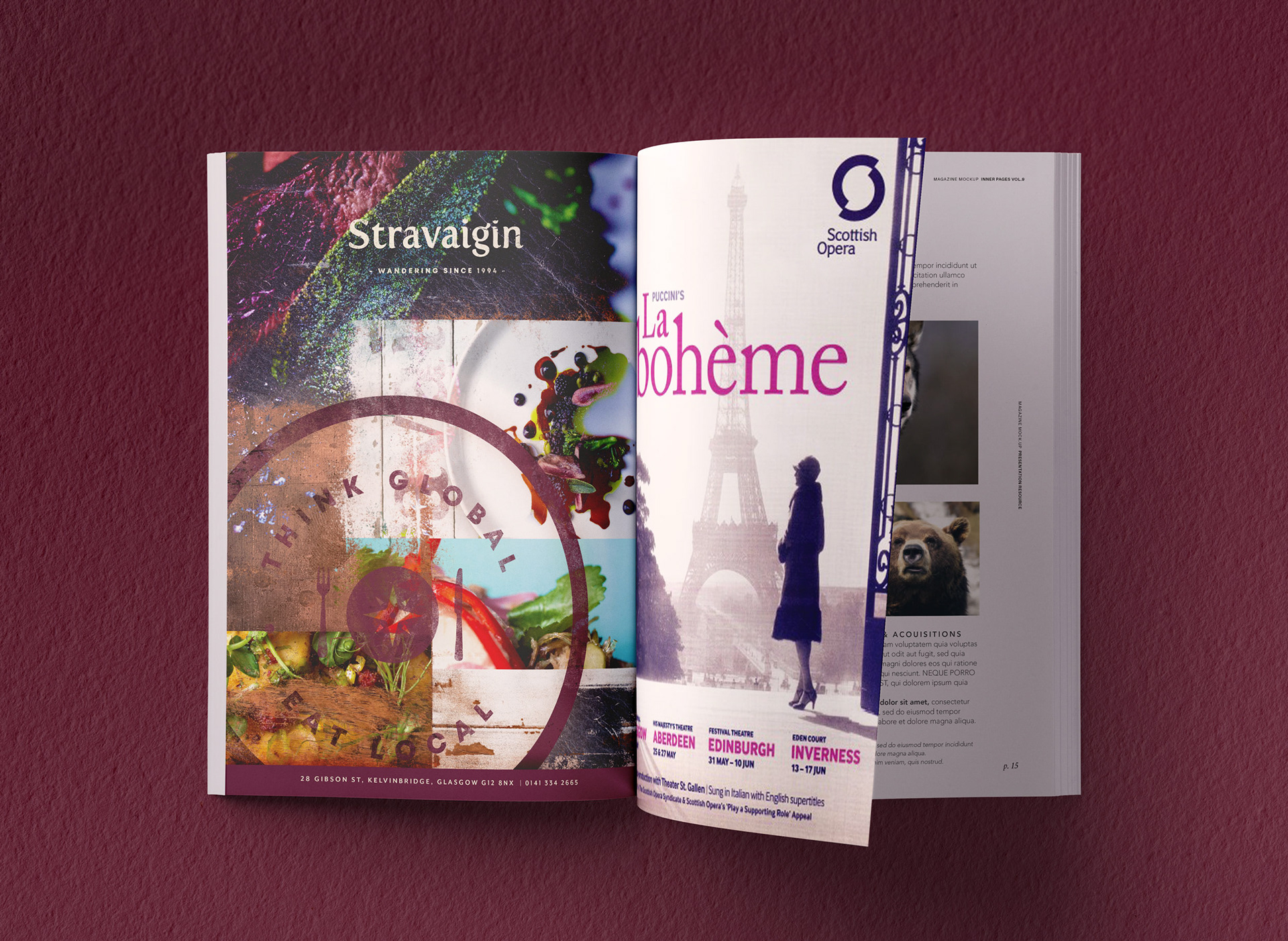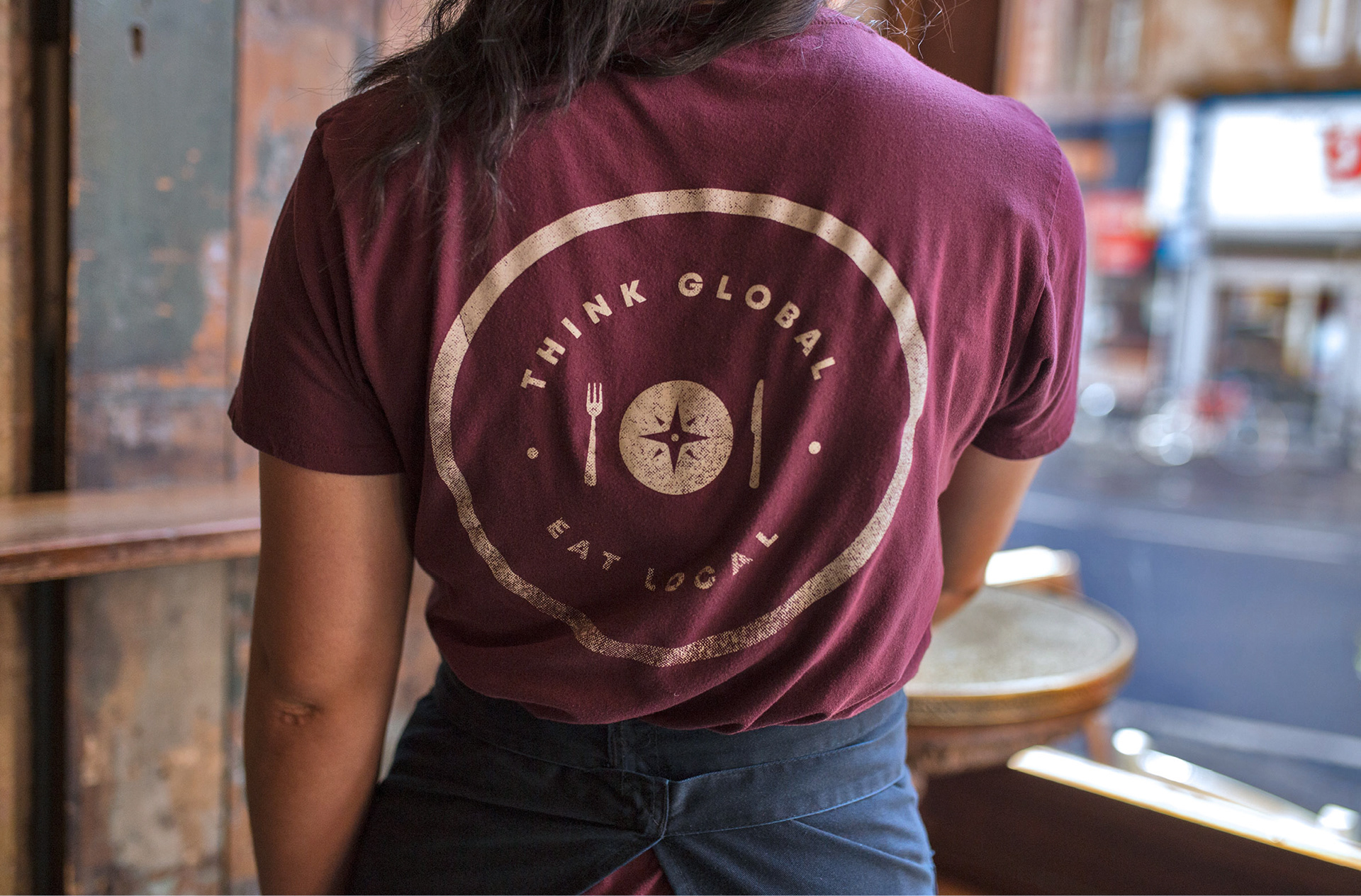 About the project
Stravaigin is one of the best-known restaurants and bars in Glasgow. For over 20 years, they've taken pride in using local produce to create internationally-inspired Scottish dishes.
Having been approached to promote Stravaigin's monthly 5 course fine dining events, we were first tasked with refining the Stravaigin brand.
The logo had gone through a number of iterations over the last 20 years, with several versions still in use throughout the restaurant. We simplified the original logo using typography sympathetic with the Art Nouveau style of the original brand.
Previously hidden within the logo, the 'Think Global, Eat Local' ethos was elevated to its own brand marque, acting as a companion to the main logo. This ethos was the essence of their brand, so by creating a separate marque and producing it as a simple ink stamp, we allowed this ethos to be branded on everything that they do.
In addition to the logo, we introduced a new brand colour – influenced by the dark natural wood interior and game-filled menu. This helped provide a fresh look for the staff, with uniforms and hand-stamped business cards.
Finally, we designed a series of menus, from À La Carte to Brunch, Cocktails to Daily Specials, and everything in-between.
The new brand allowed us to create a unique look-and-feel across all communications, including a series of targeted social media campaigns.