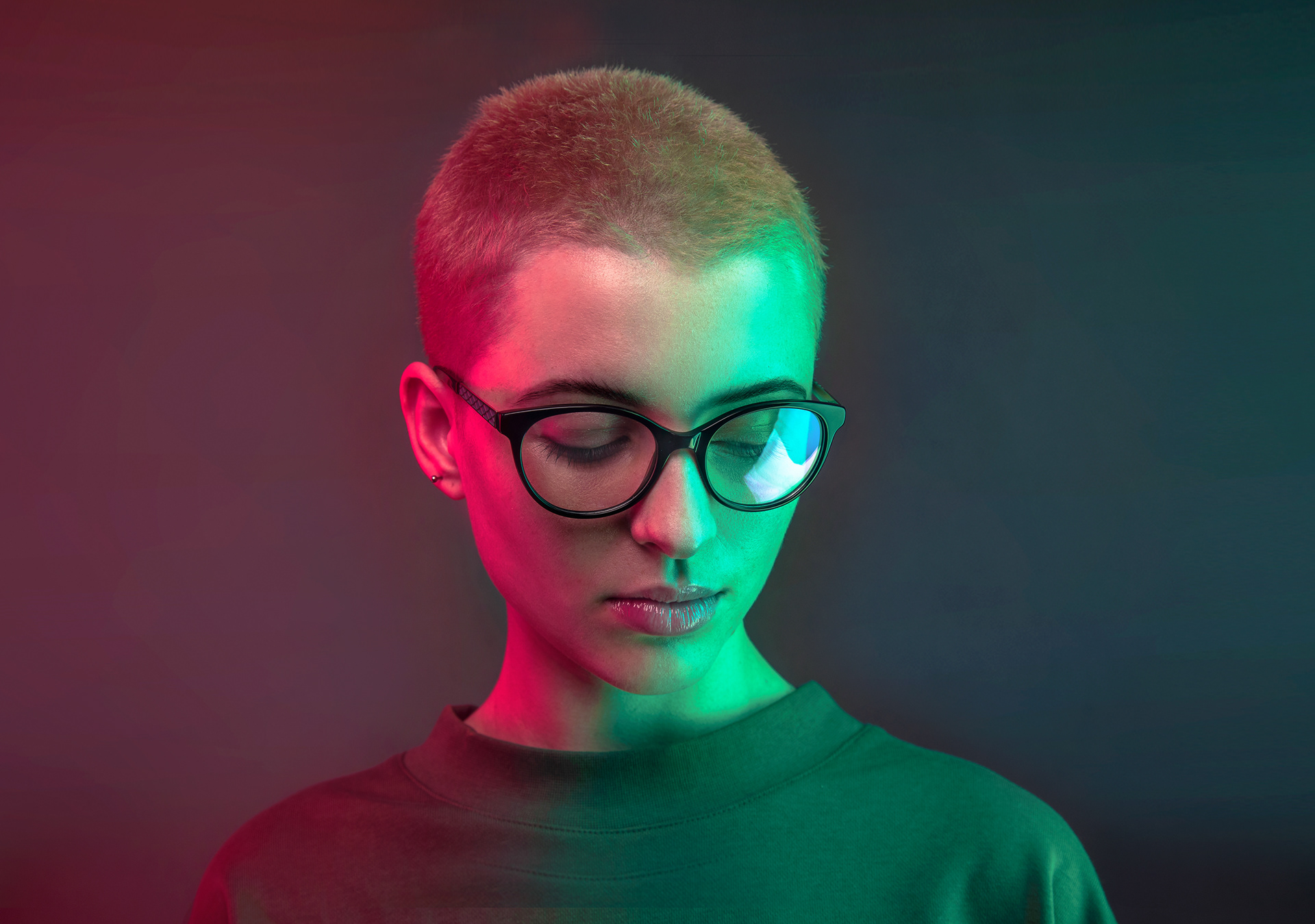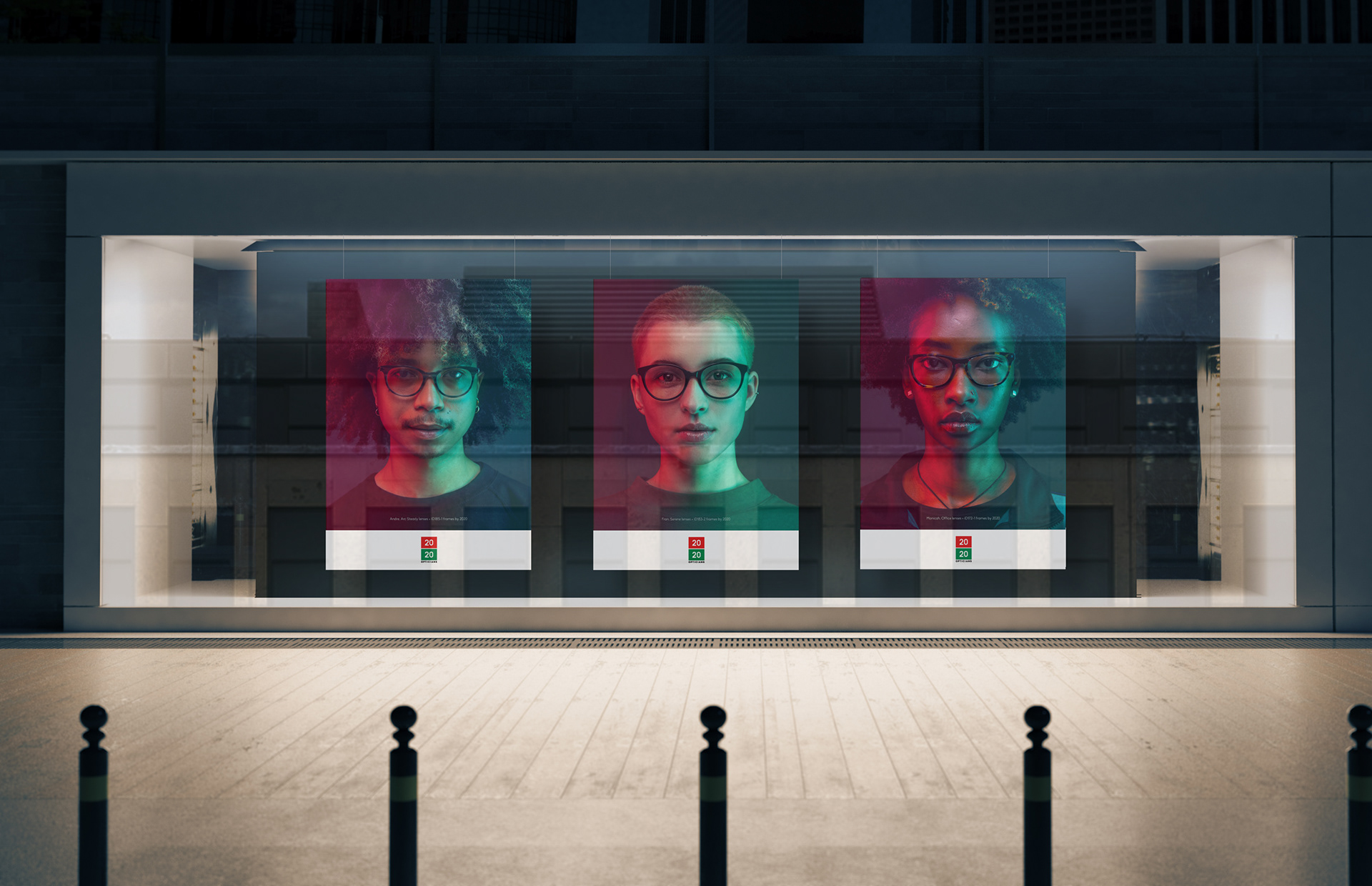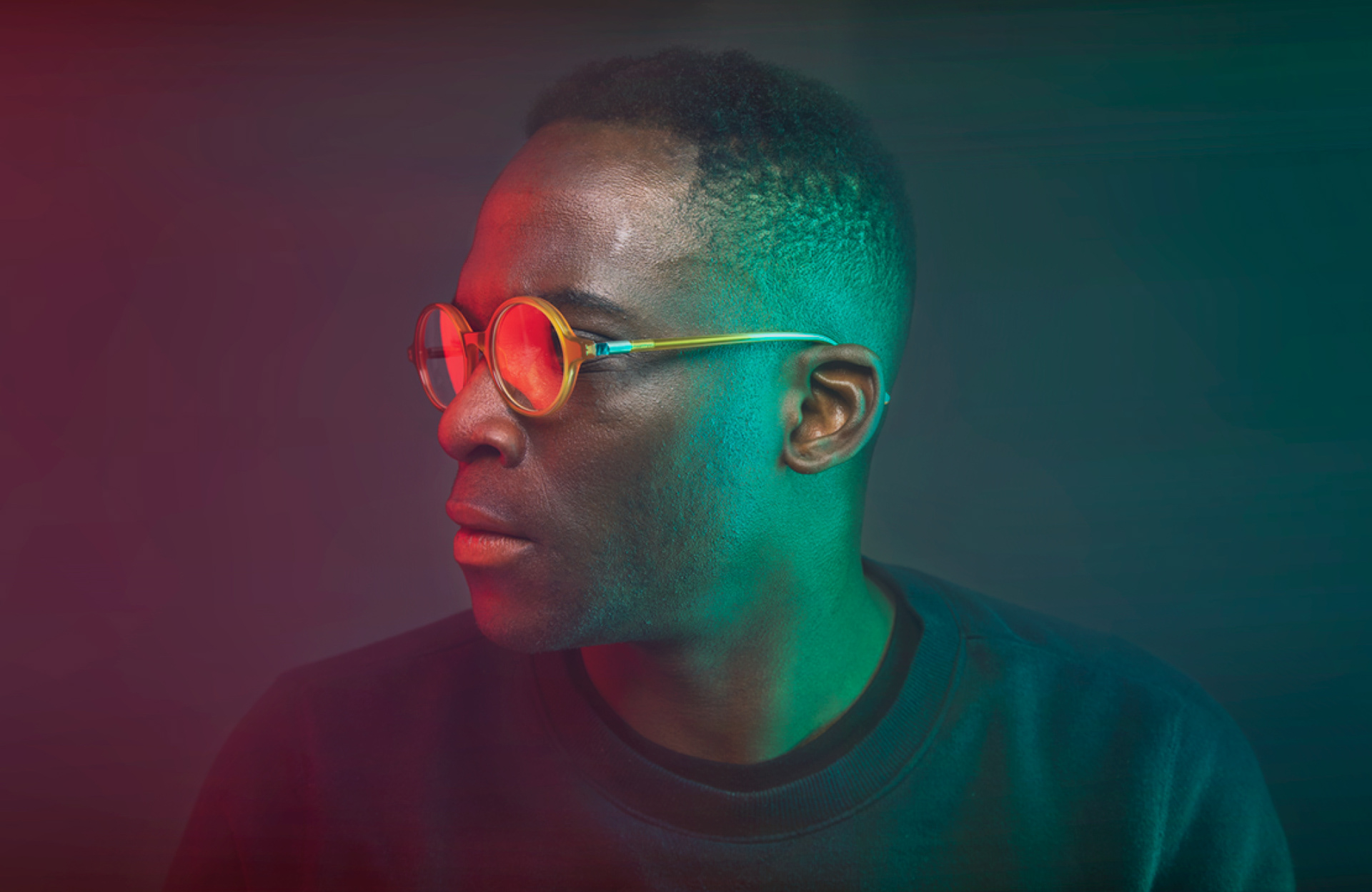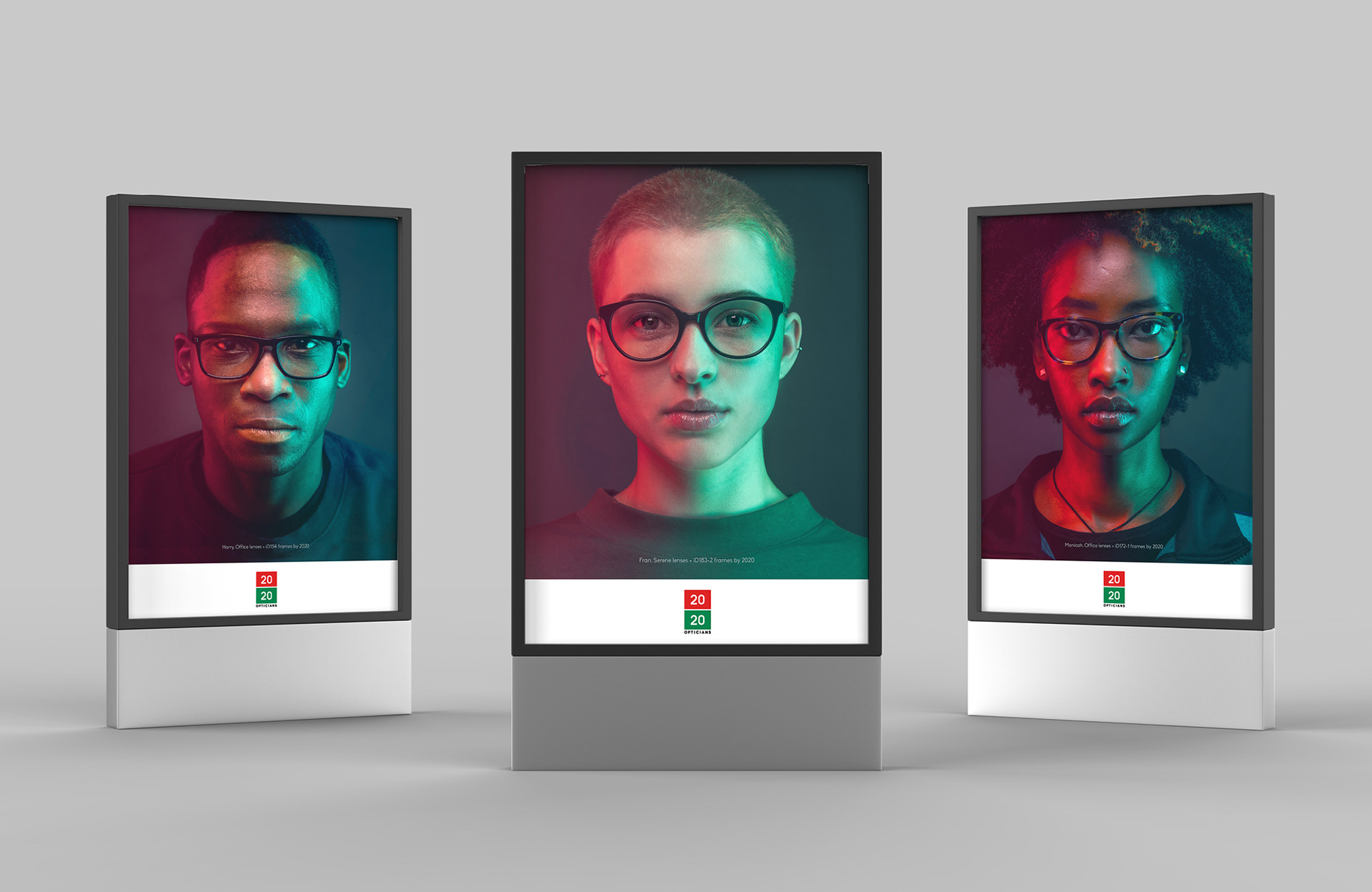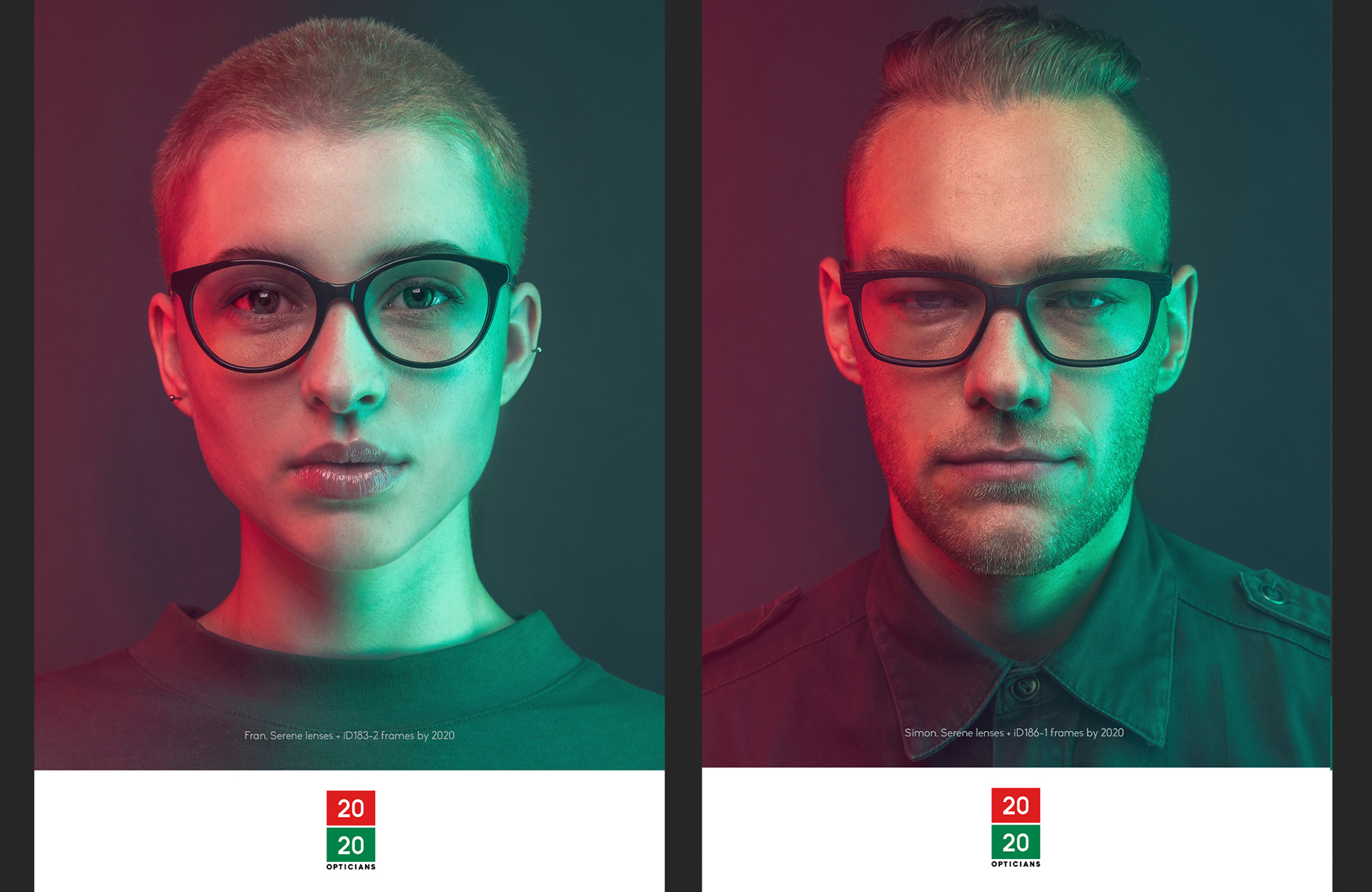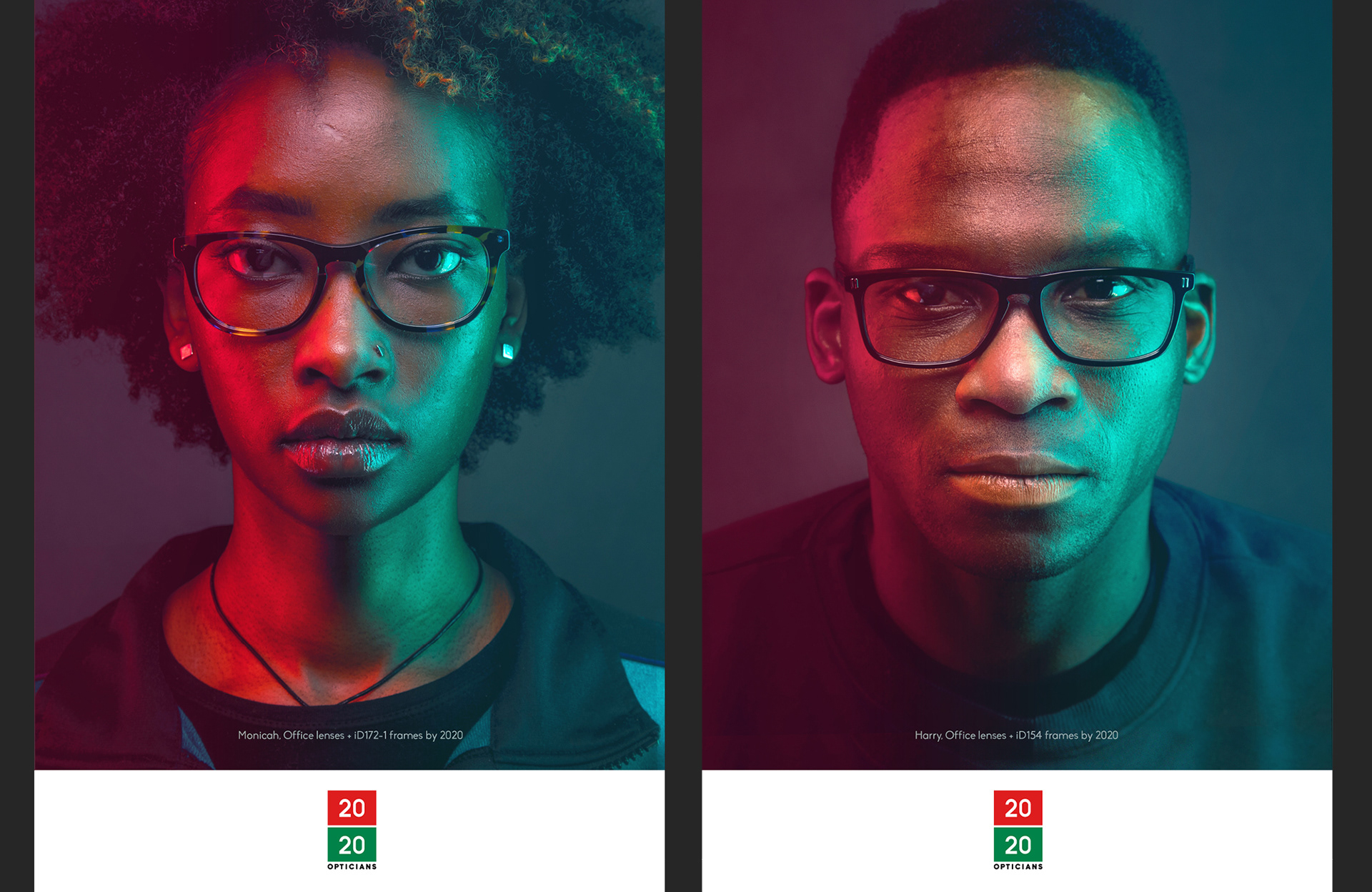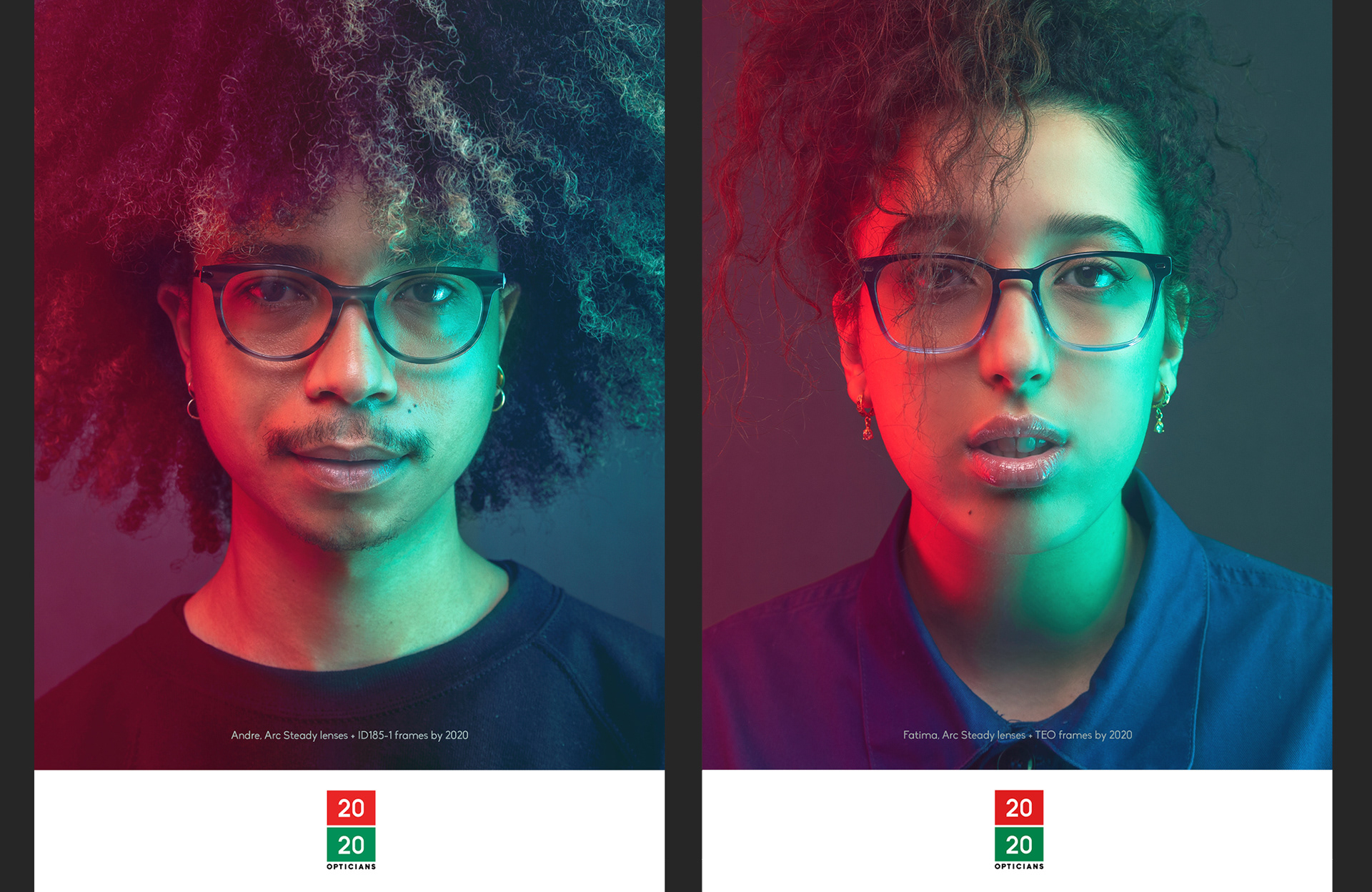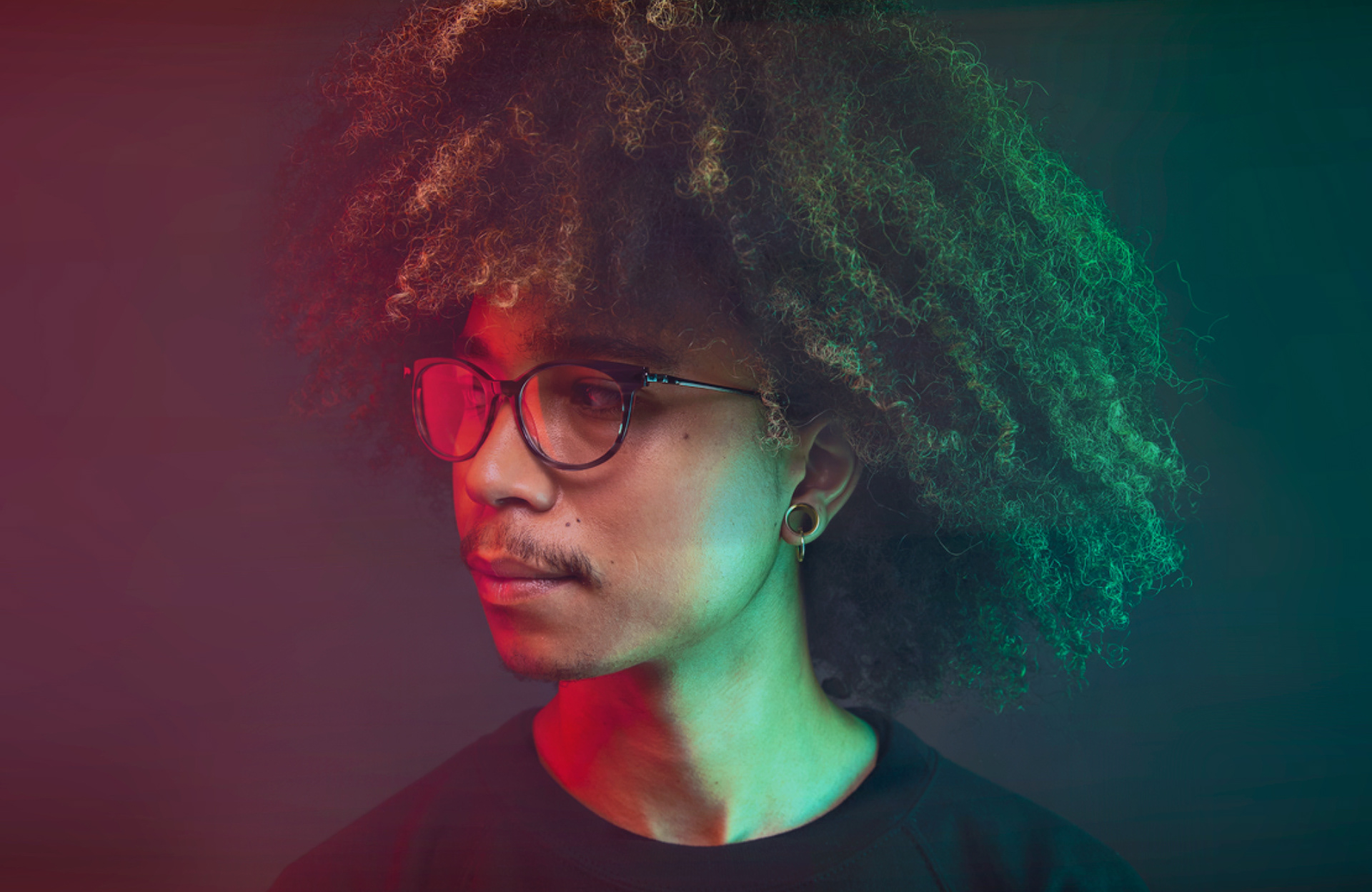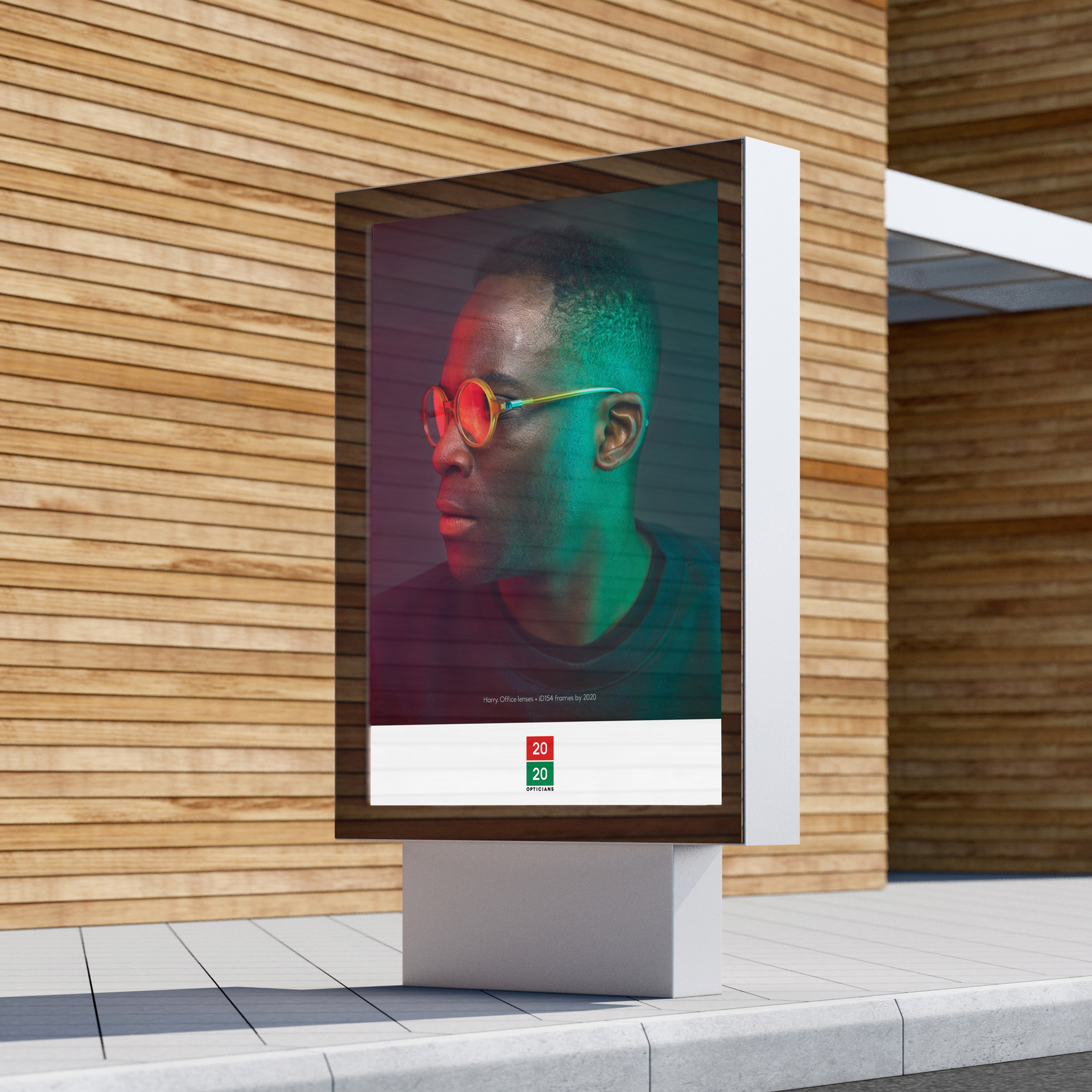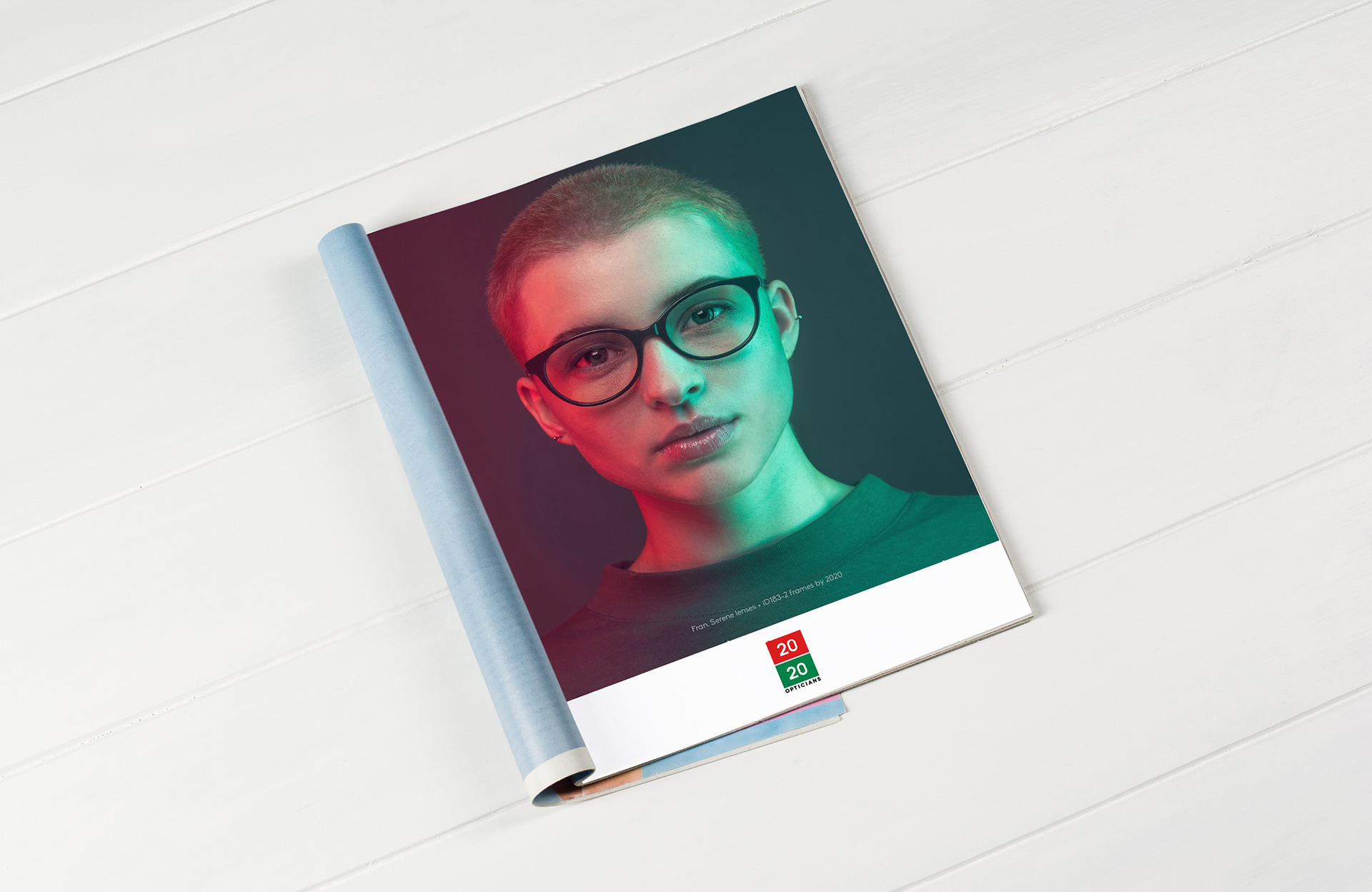 20 20 Opticians are part of the Duncan & Todd Group, one of the UK's largest optical retailers. They have seven locations throughout Scotland, offering high-quality eye care, as well as award-winning lenses and frames.
The client was looking for a summer campaign that would promote their own-brand frames.
We proposed a style of photography which would contrast the more lifestyle-based model campaigns often associated with high street opticians. We also wanted the photography style to stand out as being from the 20 20 brand, as it was likely to be seen alongside promotional posters for various designer brands also available in store. By using 20 20's distinctive red and green colour palette across all of the posters, we created a striking series of hero posters.
To ensure a more authentic look, we didn't use model agencies – instead sourcing models from the streets of Glasgow to complete six 'hero' posters.
The campaign was deployed throughout all seven stores nationwide, as well as online, in press and as a series of animated 6 sheets.